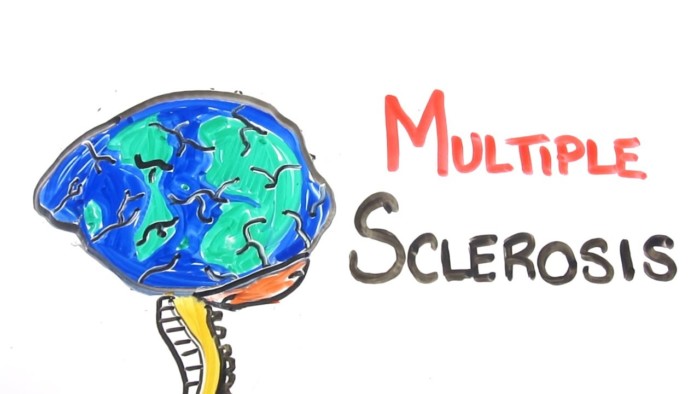 A degenerative and often crippling disease
A degenerative and often crippling disease, Multiple Sclerosis (MS) affects over two million people worldwide with varying degrees and symptoms. The effects are different from person to person, making MS one of the more difficult diseases to properly diagnose.
May is Multiple Sclerosis Awareness Month and Selfmed Medical Scheme hopes to enlighten the public about the realities and effects of this debilitating illness.
MS and the nervous system
It all begins with the central nervous system which is linked to all of our core bodily functions. Like a central computer system, it interprets information from the body (both internally and externally) through nerve fibres that respond to all five of our senses. When this intricate system is under attack or injured, the flow of information from the brain to our bodies becomes disrupted.  
Multiple Sclerosis attacks the central nervous system by interrupting the flow of information within the brain, and between the brain and body. Many sufferers begin to lose control of normal bodily functions and in severe cases may be left partially or fully paralysed.
The risk factors
Most sufferers are diagnosed between the ages of 20 and 50. The majority diagnosed (up to two-thirds) are female. Genetic factors may make individuals more susceptible to the disease, but MS cannot be directly transmitted and is not contagious.
Like most illnesses, there are usually various symptoms that may hint at a diagnosis. Unfortunately, no two MS sufferers will have the exact same symptoms. To complicate matters even more, symptoms may disappear for extended periods of time and then resurface unexpectedly. It is therefore important to keep note of any strange bodily changes and possible symptoms to aid in a proper diagnosis.
The warning signs
As the disease begins to deteriorate nerve fibres throughout the body, a number of symptoms may be present. The more commonly experienced symptoms include feelings of numbness like 'pins and needles' that may come and go. As the sense of touch becomes affected, sufferers may further experience unusual sensations such as itching, burning, sensitive skin or tearing pains in the body.
The disease can also cause muscle spasms or weakness and fatigue which may result in difficulty walking, issues of balance and immobility. General pangs of pain, spasticity and even dizziness may be present.
Bladder and bowel problems are also quite frequently experienced by MS sufferers. Furthermore, the brain may also be affected and individuals could face cognitive and thinking problems, as well as vision impairment. This happens as a result of Inflammation within the eye's optic nerve that often leads to severe visual problems and permanent optic damage.
If you are faced with any of the above-mentioned symptoms, please keep a full record of all you experience and speak to your doctor about your concerns.
An autoimmune disease
The root cause of Multiple Sclerosis is presently unknown although researchers suggest that it is an autoimmune disease.
In a normal, healthy individual, the body works to protect itself from infection by building up a strong immune system. In auto-immune illnesses such as MS, the immune system cannot differentiate between healthy cells and alien intruders and in many cases, will attack itself, killing off the very same healthy cells that are supposed to protect the body.
Consequently, the disease may have long-lasting, debilitating side effects. As yet, there is still no known cure for MS. However, lifestyle changes, medication and therapy have helped countless sufferers manage the disease and control many of the symptoms.
How to support someone with MS
As with any degenerative illness, the physical and emotional strain may be overwhelming for the entire family. Your once strong, healthy and functioning family member may now be faced with the reality of chronic pain and crippling side effects. This individual may require emotional and physical support on a daily basis.
You can assist by making life as comfortable as possible for the sufferer and seeking out a full diagnosis with a trusted team of medical practitioners who can better prescribe a course of action. You may need to make certain changes to your home and lifestyle to better accommodate your loved ones, based upon their daily struggles to function optimally.
Encourage positive lifestyle changes including healthy nutrition, increased water intake, adequate sleep and mild to moderate exercise. Activities such as meditation, yoga, massage therapy and pilates are often ideal exercise regimes to increase one's physical strength and reduce stress.
Follow the lead of the sufferer and be present to offer encouragement and support. Speak to your doctors about changing symptoms and the best possible therapies to help your loved ones thrive.
A cure may not yet be present, but rest assured that researchers are taking huge strides in shedding even further light on this unpredictable disease.
____
Read about Cape Town's plans for desalination plants.
____
Find out how the fuel prices will increase this festive.
____
Read how you can avoid ATM scams.
---
Related Articles:
TSIBA Helps Entrepreneurs Leap Forward in the Business World
0 comment(s)
---
Zoom Fatigue - Five Reasons Why You Want to Step onto a Plane Again
0 comment(s)
---
Supporting Small Business Through Ecosystem Boost
0 comment(s)
---
The Africa Continental Free Trade Area Protocol on Investment: A Prickly Pear for SADC and other Regional Economic Communities
0 comment(s)
---
#TakeControl Over Your Debt!
0 comment(s)
---