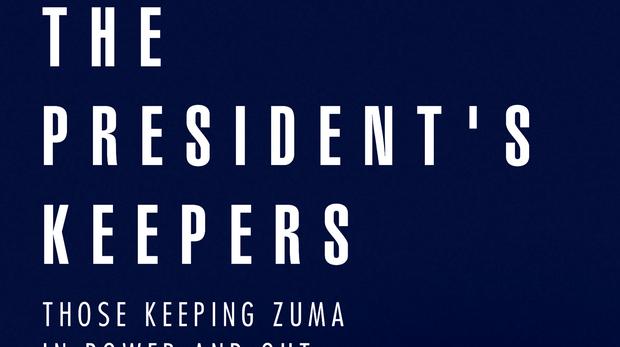 Where is the State Security Agency budget being spent?
SARS and the State Security Agency have threatened to sue Jacques Pauw and his publisher, stating that parts of his book are in violation of statutory provisions. Jacques Pauw recently questioned how the State Security Agency has been spending its multi-million rand budget and whether South African citizens are getting anything out of it.
The President's Keepers contains allegations against President Jacob Zuma relating to corruption and irregularities with his tax. Pauw maintains that his information and sources are credible and that he has not broken any laws.
He went on to explain how South Africans aren't allowed to know how and what the agency spends its budget on. "We know what happens when there are secret funds and money that's not accountable for. It disappears into a big black hole. The State Security Agency and Crime Intelligence spend billions every year, where's that money going to? What value are we getting for that money?," says Pauw.
He says that part of the Fraser family's statement released on Monday is misleading. The Fraser family says there were many false mentions in the book including that 83-year-old Mrs Fraser is an agent for an intelligence unit, dubbed PAN.
Pauw says this is not what he said. "What I said is she wasn't an agent to go and scrounge around on the Cape Flats to look for gangsters and terrorists, she was a board member of a community-based organisation that dealt with conflict resolution at schools and then contributed R10 million towards that organisation that had nothing to do with national security."
____
SAPS launches safety plan for the festive.
____
All you need to know about the desalination plants.
____
---
Related Articles:
Embrace AI to Remain Competitive in the Digital Business Environment
0 comment(s)
---
Restless Leg Syndrome
0 comment(s)
---
How Can I Wipe My Credit Clean?
0 comment(s)
---
The Smart Money is on Local Tech, Especially for 4IR
0 comment(s)
---
TUHF Secures R700 Million Nod from Standard Bank
0 comment(s)
---