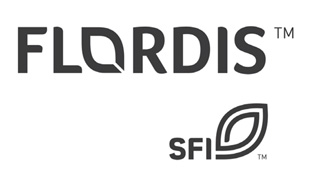 IN 2000, Flordis was launched in Australia with the vision that everybody should enjoy the health benefits of clinically proven natural medicines, many of which are already recommended and used by millions worldwide.SFI South Africa is part of a growing international organisation, Soho Flordis International (SFI) that is leading the way in applying world-class standards to the development of evidence-based natural medicines. SFI is headquartered in Sydney, Australia and has regional offices in Bioggio, Switzerland (Ginsana), in Wigan, UK (Potter's Herbals) and in Reno, USA (ProThera). Furthermore SFI South Africa acquired the Equazen range of premium grade, specifically formulated and clinically researched omega supplements in 2016. This year, Flordis SA has undergone a name change relating this growth internationally, and is now officially registered and known as SFI South Africa.
SFI South Africa is dedicated to bringing a portfolio of high quality, clinically proven natural medicines to South Africa from around the world. The SFI family of brands represent an unwavering commitment to quality, driven by our passion for applying science to nature.
SFI South Africa provides consumers, healthcare practitioners and their patients with solutions that are formulated under stringent conditions and backed by extensive clinical research studies. Incorporating values of integrity, respect, empowerment and commitment to service excellence maintains our mission of empowering the responsible management of health.
The SFI Flordis Difference
Natural medicines can vary considerably depending on how they are produced. SFI South
Africa believes it's the science behind growing, harvesting and processing that delivers the true health benefits of natural medicine. Applying pharmaceutical grade processing to the development of natural medicines, SFI adheres to a strict 'quality first' approach to ingredient sourcing and manufacturing processes to help to ensure our products are best-in-class and supported by clinical evidence. In the making of a SFI medicine, careful attention is applied to plant species and growing methods through to cultivation and harvest, using precise processes to help produce consistent crops. This is continued with extracting and manufacturing of specific ingredients following a series of strict controls to help deliver a consistent medicine from one batch to the next.
This carefully considered approach allows for batch to batch consistency, which means that the specific medicine tested in clinical trials is the same medicine used in SFI Flordis products. The result is more reliable health outcomes. Flordis natural medicines are a direct result of the passion, experience and commitment to bring premium natural medicines from around the world to South Africa. Driven by evidence and applying a quality-first approach to the development of our medicines, South Africans enjoy the health benefits that millions have experienced worldwide. For more information, call SFI South Africa on the number in the advertisement or see www.flordis.co.za, www.keenmind.info or http://eyeqsa.co.za/
---
Related Articles:
WORLD ENVIRONMENT DAY - Are you making this mistake in your home?
0 comment(s)
---
Henley Business School is top in Southern Africa for Executive Education
0 comment(s)
---
UFS Research Impacts Food Security Across Borders
0 comment(s)
---
Medicinal Mushrooms
0 comment(s)
---
CloudSmiths Proudly Announces the Launch of their Salesforce Field Service Centre of Excellence in South Africa
0 comment(s)
---