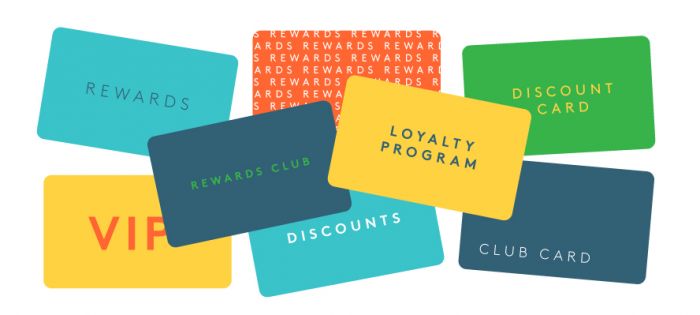 Get the most out of your Loyalty programme
For those of us who are masters at getting upgraded, securing perks and capturing the best deals, the benefits of belonging to an airline or hotel loyalty programme are obvious.
Loyalty programmes have the benefit of improving traveller satisfaction, providing additional value from hotels and airlines, and encouraging travellers to comply with the corporate travel policy of a company. Many companies also allow their travellers to keep the points or rewards they earn when they travel for business for their own personal use – every business mile collected is an opportunity to take the family on holiday.
Don't miss out
Yet so many travellers miss out on upgrades and benefits because they're not accumulating the points they could be when they're on the road, or they accumulate them without knowing how to redeem them. With so many loyalty programmes available, where do you even start?
"One of the main steps is to assess the type of travel your business conducts and what kinds of benefits your company and travelling staff would be looking for," explains Corporate Traveller South Africa, GM Oz Desai. "If you know that free travel is going to be appealing to your travellers, or lounge access, for example, you know what to look for in a loyalty programme.
"Quite often a loyalty programme is going to be influenced by the destinations to which you would travel frequently – the airline and hotel partners that provide travel in these destinations would be your likely choice of loyalty programme partner. But in destinations that are served by multiple airlines and hotel brands, the detail of what is offered then becomes interesting, which is why you need to understand what is important to the organisation and your individual travellers," adds Desai.
Corporate reward schemes
In addition to traveller loyalty programmes, many airlines offer corporate reward schemes, which are usually completely free to join and require no minimum spend. British Airways, for example, allows travellers to earn points each time they fly with British Airways, American Airlines, Iberia and their eligible partners, which can be spent on cabin upgrades and reward flights.
If you book flights using British Airways American Express Corporate Card or Corporate Card Plus, you can earn 50% more points. Meanwhile, any staff signed up to BA's Executive Club will continue to earn Avios points as they fly.
At Lufthansa, for example, the PartnerPlusBenefit scheme offers SMEs the chance to collect BenefitPoints on flights with Lufthansa and its partner airlines.  The points can be redeemed against reward flights, upgrades, seat reservations, excess baggage, car rental vouchers and cashback, while members of the Miles & More frequent flyer scheme will continue to earn individual points.
Going beyond travel to earn miles
Loyalty programmes have also evolved to the extent where there are multiple ways in which to accrue miles or points that are not necessarily related to travel.  Companies can accrue points that can be converted to travel benefits by purchasing from suppliers that participate in general loyal programmes, like eBucks for Business or programmes offered by financial institutions.
Similarly, certain company credit card programmes provide loyalty programmes with travel benefits, for example, American Express and Diners Club. Companies can allow travellers to book their travel using these company cards, which in turn helps travellers accrue miles or points for travel redemption at a later stage.
Still stumped on the loyalty programme front? Here are Desai's Top Tips for how to ensure you're making the most of them.
Pay with card
From an expense management perspective, paying with cards makes more sense than paying with cash, and since so many credit cards have attractive points schemes, it's an added incentive to settle expenses using a credit card. Ask your banker to explain how their loyalty programme works and consider signing up for multiple loyalty programmes to maximise your benefits.
Keep up to date with deals
Sometimes more applicable in the holiday space, than in business, but airlines and hotels do from time to time run promotions where loyalty programme members can double their opportunity to earn or spend points. Sign up for their loyalty programme communication so that you know when these opportunities arise and can take advantage of them.
Adding authorised users
Assess whether your loyalty programme allows you to add a user to your profile, a family member for example. That means that when they travel or transact with the card, they contribute to your loyalty programme profile and can accrue points. Some cards even offer bonus points if you add an authorised user.
Understand where you can earn points
Think beyond travel for your points-earning potential. You can earn points that can be redeemed for travel upgrades and perks by simply putting petrol in your car at a station that participates in the Avios loyalty programme for example. Look at your lifestyle and where you typically buy things. Do these shops allow you to accrue points that can be redeemed for travel, and if so, which loyalty programme do they belong to? It's important however not to be a member of too many loyalty programmes so you dilute your earning and redemption potential.
If you're feeling confused by all the options, getting the most out of a loyalty programme or reward scheme is something a Travel Management Company, like Corporate Traveller, should be able to assist you with, explains Desai. "Your TMC would be able to set up traveller profiles, including frequent flyer numbers and corporate memberships, for example. They would also have the knowledge of the loyalty programmes available that best suit your company and individual travellers' needs."
Business Essentials is Africa's premium networking and business directory.
Read more from our Press Room.
---
Related Articles:
Why Millennials are Losing Their Hair
0 comment(s)
---
Removing Vulnerability in Residential and Commercial Estate Management
0 comment(s)
---
What Employers Need to Know About Hearsay Evidence
0 comment(s)
---
Unpacking the BEE Management Tool
0 comment(s)
---
IBA Group Opened a Digital Twin Laboratory
0 comment(s)
---