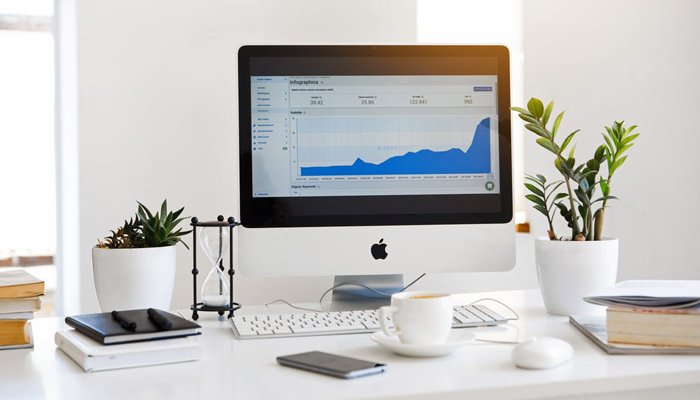 Design for your office desk
It is no secret that office design has shifted from the cubicle, cellular office concept to the "new" open plan offices. The trend is more focussed on the need for collaboration areas outside the open office including third-social spaces, mobility and flexibility, i. e. desking and working hours. It also introduces less private areas, multi-tasking opportunities that incorporate technology –  http://workdesign.com/2017/10/generation-z-the-largest-percentage-of-population.

This workplace design has responded and adapted to accommodate the millennials (1980-1994) and Generation Z – born after 1994. Each organization's success depends on this future workforce – http://www.chargespot.com/workspaces/millenials-and-the-workplace

Designs improve the workplace environment and experience. The focus is more on "homely" collaborative zones with sufficient "private-heads-down" workstations. For example, hot desking, i.e. time spent behind desks – studies show, 50 – 60% of the time, employees are not at their desk.

Workstations should be functional and productive to support the employee's objectives and responsibilities. Features include colours, plants, lighting, ergonomics, pictures, sound, phones and/or connectivity.

Below we share our Top 3 must-have items on your desk to accommodate all general workstations; Baby-boomers – Gen-Zers:
Mobile Laptop Station – Your laptop should be front and centre at eye level – action and focus! Opt for stands or adjustable tables and chairs for the option of standing – ergonomics. Ensure wireless and cell phone charge banks to enhance the mobile/flexible experience. More leaders put emphasis on in-person meetings, messages, phone calls and video conferencing.
Plants – symbolize growth, positivity and productivity. Keep it visible – back left or suspended. There are many easy to maintain office plants. Our favourite, the Swiss Cheese Plant.
Open (White) Space – essential for wellbeing. Keep this clutter-free space on your dominant side. It is open for suggestions and connections. Notebooks or pads used here for sign-offs, reviews and capturing big ideas
It is important to be prepared for the change in the workplace. We need to consider a new way of thinking to accommodate the "new kids" and "older kids".
By Hannah Lord (Designer) and Hendrikus Erasmus (Senior Designer – Director)
Heid Interior Design
____
How important is your image?
____
Learn how to select the perfect gift.
____
How to strike a balance work between and life.
---
Related Articles:
The Fourth Industrial Revolution
0 comment(s)
---
The Sun Always Shines on the Sonique Side of Life!
0 comment(s)
---
ContinuitySA Partnership Programme Officially Launches
0 comment(s)
---
Intuition as a Leadership Tool – It's Like Having the World Wide Web in Your Head
0 comment(s)
---
Do You Really Know How Much It Costs to Manage Your Company Travel Manually?
0 comment(s)
---