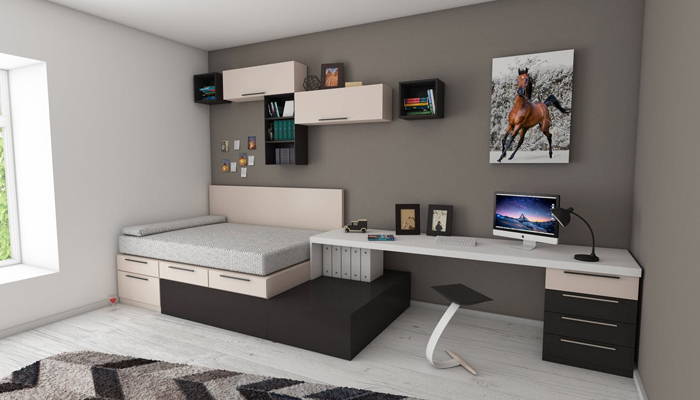 Interior Design on a Budget
Everyone thinks about giving their home a facelift from time to time, but are afraid of the cost involved. Truth is that you can follow a few simple tips to make any room look better without breaking the bank.
Create more space
In some cases rooms can be overcrowded with décor and furniture. In this case you can lose the essence of the room and the concept of less is more does apply. Try moving elements around the house to create a difference in space.
Be daring with paint colour
You don't have to repaint an entire room to freshen the look. Look for creative examples of adding a splash of colour to give the space more character. For example, if you have light walls, maybe add a pop of colour. Just be careful not to choose clashing colours.
Mix up the textures
Some rooms can be made more attractive by purely adding simple rugs or throws. You can also incorporate décor with different textile types like wood, metal and woollen fabrics.
Play with lights and lighting
By adding different layers of lighting to a room you can drastically alter its mood and feel. Lighting has been known to elevate mood and ambience. Just a simple lamp in the corner of the room can make a difference.
Always remember that DIY home décor is fun, but there are some instances where you might need the advice of an expert. Interior designers can help save you money and also add the WOW factor that you desire for certain areas of your home.
By Lynne Blumberg
Owner
Lynne Blumberg Interiors
____
Follow your own style for beautiful spaces.
____
Find out what the 'New Luxe' in interiors is.
____
Find out why you should consider natural fabrics.
---
Related Articles:
The Africa Continental Free Trade Area Protocol on Investment: A Prickly Pear for SADC and other Regional Economic Communities
0 comment(s)
---
In a Post Covid-World, the Africa Continental Free Trade Area could not come soon enough
0 comment(s)
---
How the Environment Affects Your Health, and What You can do About It
0 comment(s)
---
Resilience is Critical for Business Success in Our Post-COVID-19 Future
0 comment(s)
---
Are You Ready for the 4IR?
0 comment(s)
---