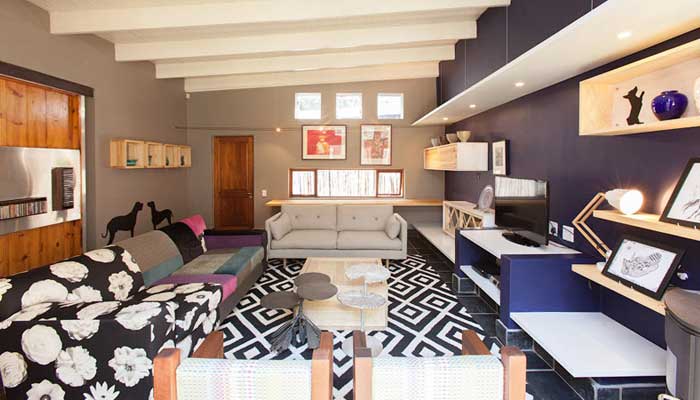 Make your space beautiful
How you decorate your space is a reflection of who you are. Regardless of individual style, all well-designed spaces include the use of specific elements. Incorporating these elements into your own design can uplift and improve the aesthetics of your interiors. The following elements can be used both in homes and at offices to increase the visual appeal of an area.

Choose an effective colour palette

Too many matching colours will drown the space visually and colours that clash will create visual discord. For effective colour-matching, refer to a colour wheel. For contrasting pairs, match a colour to its opposite on the colour wheel. Keep updated with the newest colour trends in the design industry. Pantone has released an interesting selection of colour palettes for 2018 with colours like Cherry Tomato and Lemon Punch bringing boldness back.

Ambience

Set the tone for your room with appropriate lighting. In an area that requires mental alertness and a degree of focus, opt for lighting that will provide the luminescence needed. Bedrooms, dining areas and entertainment rooms should have the option of dimmer lights. There are many creative ways to add art and beauty to the functional purpose served by the lighting.

A conversation piece

Include an item in your decor that is profound, unique and demands attention. It should add a wow factor with its size, colour, unique shape or by being illuminated effectively as a focal point.

If you are improving your home, ensure you create a space that feels comfortable and reflects relaxation and happiness. If you are decorating your office, encourage ideas that promote clarity of thought. For professional assistance with interior design, contact Paige Waplington from Redesign Interiors.
By Paige Waplington
Owner
Redesign Interiors
___
Design trends in South Africa for 2018.
___
Boost your property sale by renovating.
___
Find out why you should consider natural fabrics.
---
Related Articles:
How Long Does Debt Counselling Take?
0 comment(s)
---
The Willard® BLUE Battery Promotion Has a Winner!
0 comment(s)
---
The Development of a Solar Photovoltaic Market in Ghana
0 comment(s)
---
Businesses to be Verified Based on New B-BBEE Code Amendments from 01 December
0 comment(s)
---
SAP SuccessFactors & Skillsoft
0 comment(s)
---