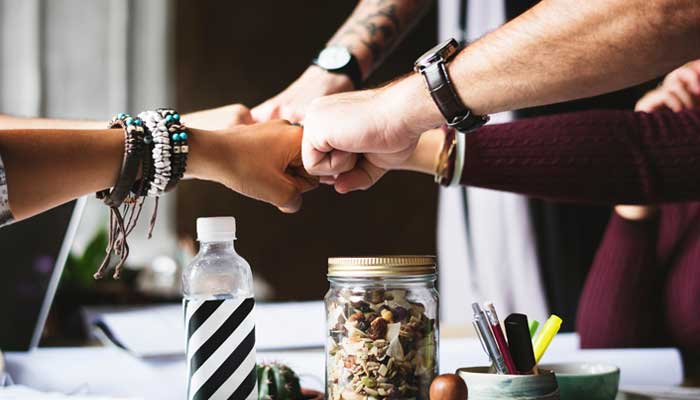 Inventive employee benefits creates that competitive advantage
South African businesses are still experiencing a shortage of skilled workers in various industries, especially small and medium enterprises where they've had to race to attract and retain talent in the marketplace.
The 2017 Old Mutual Corporate SME Employee Benefits Monitor revealed that the provision of employee benefit solutions can be a significant source of competitive advantage for an SME. However, the research also found that SMEs perceive employee benefits as another cost or administrative burden to 'comply' with.
Head of Benefits Consulting at Old Mutual Corporate Consultants, Samantha Jagdessi, has said that this does not have to be the case.
Being able to retain a skilled workforce is vital for the success of any business and a regular staff turnover has shown to have a significantly negative effect on morale, productivity and overall company revenue. Studies have predicted that every time a company replaces a salaried employee, it can cost them between 6 and 24 months of their salary, depending on the employee's role.
While well-resourced corporates tend to traditionally hold the advantage over SMEs in terms of offering better benefits, SMEs are able to tailor their benefits package to suit their means, thereby allowing them to gain a valuable competitive advantage. But, while the Monitor shows that SMEs acknowledge the value and role that employee benefits can play in their business, this isn't translating into action. For instance, only 32% have retirement funding on their agenda.
One such reason for this is that there remains a perception that the costs and administration outweigh the benefits – this is despite the vast array of various workable and affordable solutions available that support business strategies and businesses of all sizes, ranging from a five-man executive team business to a 100+ strong employee base.
A new generation of retirement fund models, such as umbrella funds (multi-employer retirement funds), have dramatically lowered the 'burden' to employers and decreased costs thanks to the economy of scale created by group participation. To further support SMEs in delivering tangible benefits of retirement provision, professional employee benefit consultants are available at a minimal fee to provide support, appropriate advice, education and communication tools.
When implementing an employee benefit structure, there are typically three aspects to take into account:
1. How retirement provision will be funded
SME decision makers need to consider whether the business will contribute toward employee's savings fully, partially or only manage the administration thereof.
While the introduction of enabling retirement saving will ensure positive outcomes for staff, debt-burdened staff may struggle financially should they experience a dramatic decrease in take-home pay in favour of contributing to long-term retirement savings.
To avoid such an instance, decision makers could consider using a percentage of its staff's annual increase to fund retirement provision before they grow accustomed to an increase in salary. Other options which have often worked for a mixed workforce (blue- and white-collar workers), is a 'like-for-like' funding model where the employer matches the contribution made by the employee.
2. Consider the levels of flexibility required by your workforce and the associated cost
By limiting choices available to low-income employees – those who tend to rely more on their employer to make responsible financial decisions on their behalf – administrative costs can be reduced, thereby passing on more value to employees.
White-collar workers, however, generally want more flexibility and control over their investments. Albeit more costly, companies employing highly skilled workers – often the most difficult to retain – may benefit from offering their staff some control over their contribution level, investment choice and risk benefits.
Another option, often implemented in a mixed workplace, is purchasing advanced payroll software that allows staff to individually tailor their contribution level. The initial costs associated with this offering can offset the degree of flexibility required to encourage positive relations with all profiles of employees.
3. Consider if your staff are investment-savvy and what level of support is required
White-collar workers tend to have greater levels of formal education and are in a better position to take responsibility for their own retirement provisions. Often highly digitally connected, these employees have sufficient access to information required to make good decisions, however, when needing assistance, they generally demand immediate individual attention.
Blue-collar employees generally display higher rates of consumer vulnerability. With limited access to the internet, they rely on the fiduciary duty of trustees and decision makers to make good decisions on their behalf.
In a workplace with both white- and blue-collar workers, hands-on seminars and workshops should be facilitated by trained employee benefit consultants to bridge the gap in education and financial confidence.
When making these decisions, it is beneficial to seek expert advice. Employee benefit consultants can assist in advising on the best structure for a specific business or workforce – one which not only delivers positive retirement outcomes for its staff, but also delivers on long-term strategic goals for their business.
____
Follow your own style for beautiful spaces.
____
Find out what the 'New Luxe' in interiors is.
____
Find out why you should consider natural fabrics.
---
Related Articles:
Why Millennials are Losing Their Hair
0 comment(s)
---
Removing Vulnerability in Residential and Commercial Estate Management
0 comment(s)
---
What Employers Need to Know About Hearsay Evidence
0 comment(s)
---
Unpacking the BEE Management Tool
0 comment(s)
---
IBA Group Opened a Digital Twin Laboratory
0 comment(s)
---