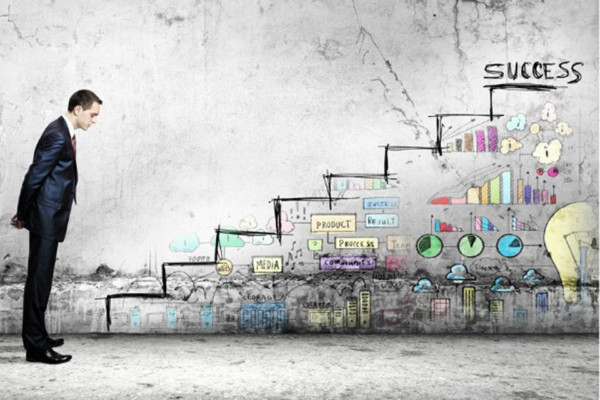 The 4 th Industrial Revolution
Entrepreneurship has a pivotal and highly important role in the emerging Fourth Industrial Revolution (Industry 4.0) economic dispensation, which is characterised by increasing digitisation and interconnection of products, value chains and business models. Competitiveness no longer depends solely on optimisation of own resources, but total inter-organisational value chain innovativeness and supportive partner technologies, products, services and systems. With the aid of partners, organisations are co-creating innovative inter-organisational value and supply chains that operate in a local, regional and international collaborative business ecosystem.
Partner organisations come from small-, medium- and large-sized organisations. However, great opportunities are now emerging for the creation of new small and medium-sized entrepreneurial enterprises. This will boost must needed job creation opportunities and grow the economy in the right direction. The complexity of today's technologies, artificial intelligence, mass data and internet of things calls for specialisation and sustainable collaboration among partner organisations. Effective entrepreneurship results in the creation of profitable enterprises. It leads to assembling and coordinating physical, human and financial resources, and applying
managerial skills to make a success of a venture.
Transforming creative thinking into providing customers with products and services that they truly want, coupled with customer service excellence and sustained customer satisfaction are the goals. In the Fourth Industrial Revolution advanced knowledge and skills about exploring and developing business opportunities, devising a business plan and testing the business viability before launching the new venture are needed. It is important that the vital role of entrepreneurship and its value within the Industry 4.0 economic environment are understood.
The success of organisations resides partly in the ability to make innovative decisions, as fundamentals have shifted
towards innovation and efficiency as the key drivers of growth and business success or failure. In the emerging economic dispensation an entrepreneur is in essence a creator and innovator who aims to develop new technologies, products or markets. They use creative faculties to generate new products or techniques and exploit a new generation of opportunities in the collaborative market that is developing. They do not always believe in status quo and are always in search of transformation and change.
Peter Drucker once remarked that for an existing large company, the controlling word in the phrase "entrepreneurial management" is "entrepreneurial." In any new business venture, the controlling word is "management." Entrepreneurship is a process of variable activities that needs to be executed in an organised manner, which is why the interrelated execution of entrepreneurial skills, project management skills and general managerial skills are so vital for product or service delivery, particularly in the new emerging economy. These competencies are explained
through the Entrepreneurial Process and Entrepreneurship Life Cycle.
By understanding the Entrepreneurship Life Cycle, entrepreneurs, business owners and managers can identify business requirements and make better informed decisions to implement business objectives. To initiate a new venture, an entrepreneurship strategy is a prerequisite, which reflects the direction and intention of the entrepreneur and can be implemented through various methods, such as innovation, technology or the development of new products or services. In an Industry 4.0 local, regional and international collaborative business ecosystem
strategies should be even more customer focus driven and culminate in partner-based inter-organisational value chain performance optimisation and market acceptance.
Before ideas are implemented, they should be screened and tested against internal and external business criteria, through comprehensive feasibility and viability studies. These serve as roadmaps to design a business case and business plan, as the business plan is a core instrument for implementing the entrepreneurial strategy.
It is expected of managers to implement all business functions in relation with the business's original purpose and manage performance against the desired strategy.
Advanced knowledge about entrepreneurship will equip business owners, managers and entrepreneurs to develop appropriate competencies and strategies with the purpose of meeting society's needs and satisfying business objectives in Industry 4.0.
____
News: SONA 2018 – is it happening?
____
Tech: New skyscraper in the Mother City.
____
Business: Signs that consumer spending power is returning.
---
Related Articles:
The Africa Continental Free Trade Area Protocol on Investment: A Prickly Pear for SADC and other Regional Economic Communities
0 comment(s)
---
In a Post Covid-World, the Africa Continental Free Trade Area could not come soon enough
0 comment(s)
---
How the Environment Affects Your Health, and What You can do About It
0 comment(s)
---
Resilience is Critical for Business Success in Our Post-COVID-19 Future
0 comment(s)
---
Are You Ready for the 4IR?
0 comment(s)
---