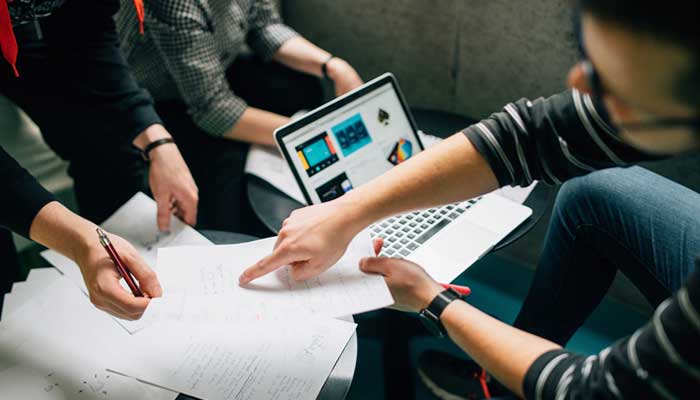 IT consulting can play a vital role in your business
By definition, IT consulting involves the management, implementation, deployment and administration of the IT Environment. Taking on an advisory role, IT consulting assists organisations with optimising their IT environment and assist in achieving business goals and objectives.
IT consulting can be an internal operation, however, by outsourcing the service there is the added benefit of the objective insights of the service provider.
By understanding what IT consulting is and how it fits into the business, you may be asking yourself how important IT consulting really is within your IT environment.
The Importance of IT Consulting
The answer to how important IT consulting really is, is a simple one, especially when considering the integrated way in which IT assists in achieving business objectives and a well-run IT environment is often essential to the running of a business.
Downtime as a result of "technical issues" where your IT team is left to face unexpected issues which may take hours or even days to resolve has the potential to impact the productivity of staff and their abilities to meet business objectives greatly.
If carried out correctly, IT consulting plays a pivotal role in ensuring that this isn't the case. Not only avoiding issues that are already apparent within the IT environment but assisting in the development of strategies to avoid future challenges.
The Role of Triple4
IT Consulting is in our DNA, and we take a specialised approach to our client's IT. By developing bespoke strategies, tailored to the pain points the client is experiencing within their IT environment we are able to not only offer analysis on all system architecture and infrastructure but assist with insight into the environment as a complete entity.
Through our hands-on, bespoke and tailored insight into your IT environment, we are also able to provide expert strategic business analysis, even developing recovery strategies for your information and ensuring all elements of your IT environment are working cohesively towards the common goal of meeting the business objectives.
In doing this we acknowledge the understanding that people are only as effective as the processes they follow, and likewise, processes are only as effective as their purpose. Our consultative approach to the IT environment ensures that neither is without purpose or direction.
For more information about Triple4's consulting services and other IT solutions visit our website.
____
News: Zuma 'resigns' but there's a catch.
____
Business: The Profound importance of entrepreneurship.
____
Recent attacks on Table Mountain have left hikers in fear.
---
Related Articles:
Lesedi appointed as EPCM representative for Toronto Group New Charcoal Manufacturing Plant in Wellington, Western Cape
0 comment(s)
---
Vredenburg Transport SMME Shows Adaptagility in Her Business Strategies Despite the Pandemic
0 comment(s)
---
New TSIBA Business School CEO Dr Rudi Kimmie packs a heavy punch in education development
0 comment(s)
---
Why is Local No Longer Lekker?
0 comment(s)
---
5 Tips to Enhance Resilience
0 comment(s)
---