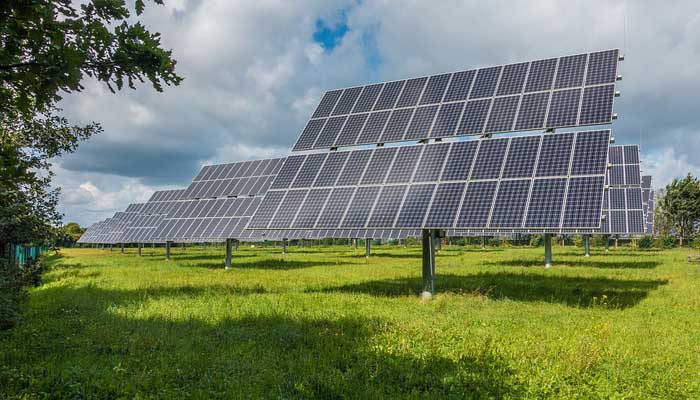 Africa Business Group is pleased to announce the launch of its subsidiary "African Business Energy" (ABE).
ABE is an independent multifaceted energy services and related project development company. Our multi-skilled, local and international team have significant experience working across the African continent with professional expertise in engineering, commercial law, agriculture and agribusiness, economic development and finance.
Increasingly today more attention is being focused on the food-energy-climate nexus. Agriculture requires significant energy across the value chain and reducing the carbon footprint in food production helps fight climate change. At the same time, as renewable energy costs continue to drop, particularly photovoltaic technologies, they offer an increasingly affordable alternative to grid electricity. In rural areas where there is no grid, photovoltaic technology can mean an ascent toward adopting modern farming technologies and introducing transformative processing technologies and machinery.
While solar energy related technologies can be integrated in the farming environment in many ways, currently there are not enough capacity development initiatives that focus on providing farmers, extension workers, agro-dealers, NGO rural development stakeholders and government with training on how to introduce solar technologies cost effectively, efficiently and sustainably into agrarian zones.
Our Mission is to provide renewable energy services to urban and rural communities across Africa enabling economic development.
Our Vision is to be a catalyst for energy access, vertical and technology driven farming in Africa.
Our BHAG (Big Hairy Audacious Goal) is to implement our 'Million Points of Light" program. That is, to execute 1 million renewable energy system development projects across Africa in the next 10 years. We, at ABE believe this will drive energy access, agricultural transformation, youth employment, enterprise creation, and accelerate Africa's economic development.
ABE operates within the ABG ethos of collective economics and seeks to be a part of continental and international development ecosystems that lie at the intersection of energy, agriculture and water. As such the company works with, through and contributes to various partnerships in diverse, sustainable development, focused communities. Our partnerships and affiliations are available on our website.
In collaboration with its launch ABE is delighted to announce a 2-day course covering theory on solar PV technology as well as exercises in the configuration, design, sizing and pricing of farm based solar PV systems.
Who Should Attend?
Farmers seeking to reduce their production costs and improve their farm's energy efficiency levels.
Extension service workers desirous to teach farmers about the integration of renewable energy into their operations.
Food processing professionals seeking to add machinery and technology to their operations cost effectively.
Rural development practitioners interested in exploring the many ways that business focused solar technology can drive economic development.
Agro-dealers seeking to offer additional services – i.e. solar installation – to the bouquet of "inputs" they can provide.
Electrical practitioners in the farming space who want to be involved in the design and installation of solar energy systems as well as the maintenance of such systems.
For more information visit: www.africabusinessenergy.com
Tel: +27 11 513 4117 | Email: info@africabusinessenergy.com
---
Related Articles:
How Long Does Debt Counselling Take?
0 comment(s)
---
The Willard® BLUE Battery Promotion Has a Winner!
0 comment(s)
---
The Development of a Solar Photovoltaic Market in Ghana
0 comment(s)
---
Businesses to be Verified Based on New B-BBEE Code Amendments from 01 December
0 comment(s)
---
SAP SuccessFactors & Skillsoft
0 comment(s)
---