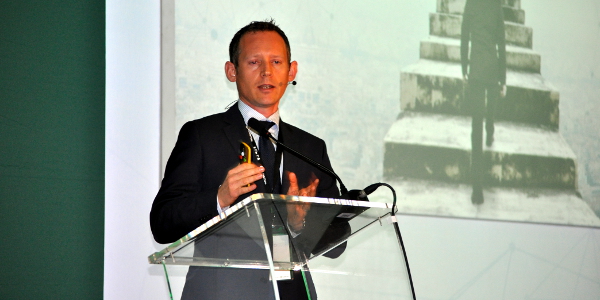 Nine years ago last Friday, global equity markets finally bottomed after the global financial crisis. Of course, at the time no one knew that it was the low point and there was still great uncertainty and weak economic data from across the world. In fact, the outlook at such turning points is typically very murky, and as the saying goes: no one rings a bell at the bottom. From 9 March 2009 to the end of last week, the US S&P500 rose from 676 index points to 2 786. The FTSE/JSE All Share increased from 18 152 to 59 169. Including dividends, the S&P500 returned 19% per year and the FTSE/JSE All Share 17% over this period.
Although the last nine years are often thought of as one continuous bull market – and one of the longest on record – there have been numerous setbacks along the way. The most recent correction has been linked to market jitters over interest rate increases, as central banks (particularly the US Federal Reserve) gradually seek to remove the post-crisis stimulus measures. The European Central Bank (ECB) took a small step on this journey last week by removing its promise of extending its bond-buying programme if economic conditions should worsen.
Tariff tantrum
Over the past few days, investors also had to contend with the imposition by US President Donald Trump of tariffs of 25% and 10% on steel and aluminium imports respectively. Gary Cohn, his economic adviser and former Wall Street heavyweight, resigned in protest, and many Republican leaders have voiced their opposition. Trump has forged ahead, though softening his stance somewhat by exempting Mexico and Canada. The tariffs will push up costs for firms that rely heavily on these two products as inputs. However, on their own they are unlikely to do much harm in the broader $20trillion US economy driven largely by consumer spending. Consumers are in very good health, jobs are plentiful, inflation is low and confidence high. The US added 313 000 non-farm jobs in February with unemployment at 4.1%, but wage growth is still muted at 2.6%.
The bigger risk is a trade war, where each country puts up higher barriers, disrupting the trade-based global economy. As it is, global trade has not rebounded as strongly as global economic growth, in contrast to the pre-2008 experience. In Trump's worldview, trade is a zero-sum game, where one party's gains are another's losses, but in fact trade between nations increases overall prosperity. However, it does so precisely by putting inefficient producers out of business. In other words, it creates winners and losers in each country. The winners tend to be consumers, who are spread widely and each gain a little. The losers tend to be factory workers, fewer in numbers but concentrated geographically, leading to large individual losses. If the winners fail to look after the losers, as has been the case in many places, it creates fertile ground for populist politicians.
South African markets also suffered numerous setbacks over the past nine years and underwent substantial changes. The rand appreciated from R10.50 to the US dollar to R6.70 in July 2011, followed by a steady decline over the next six years. Since early 2016, it has rebounded somewhat. The period of rand weakness coincided with sharp declines in commodity prices, which not only hurt mining shares but also caused severe economic pain. Partly because of the weakening rand and disappointing domestic growth, listed equity and property companies increasingly diversified offshore. At the same time, record low global interest rates and a search for yield saw foreigners increasingly piling into South African bonds, even as the country suffered several credit ratings downgrades. Around 40% of outstanding government bonds are currently in foreign hands. Foreign buying has remained buoyant this year, even as yields in the US and elsewhere have been rising. The improved political and economic sentiment since Valentine's Day certainly helps, and the latest economic growth data from StatsSA – which predates the political changes – show that there are real reasons to be optimistic.
Better than expected growth
Real gross domestic product – the broadest measure of economic activity after inflation and seasonality are adjusted for – grew at an annual rate of 3.1% compared to the third quarter of 2017. It means that growth for the 2017 calendar year was 1.3%. This is still a pedestrian growth rate, but almost double 2016's growth rate of 0.6% (which was revised up from 0.3%) and was better than widely expected. In the recent Budget, National Treasury estimated 2017 real growth at 1% and 2018 growth was forecast at 1.5%. It estimated nominal growth of 6% in 2017, rising to 7.3% this year, but actual 2017 nominal GDP growth was much better at 6.9%.
Last year's technical recession was also revised away as the latest estimates show only one negative quarter and not two consecutive negative quarters. This in itself suggests some caution in relying on GDP numbers as they are often changed later on as new data or estimation techniques become available, and revisions are usually upwards. The other problem with GDP numbers is that they are released with a considerable lag – we are almost into the second quarter of 2018 already – and there are other more timeous indicators of activity. One example is the Markit/Standard Bank Purchasing Managers' Index, which is back in positive territory.
Nonetheless, there are a number of important take-outs from the GDP data. GDP can be viewed in terms of what is produced, what is spent and what is earned. On the production side agriculture had another strong quarter recovering from the 2015/2016 drought. Mining was negative, while construction was also negative for the fourth consecutive quarter. However, trade, catering and accommodation grew by 4.8%, while the biggest sector in the economy, finance, real estate and business services, grew by 2.5%.
Household spending up as inflation recedes
On the spending side, real household consumption grew by 3.6%. Households account for 60% of GDP by spending, and if they do well, the economy usually does well. As we know from Reserve Bank numbers, household borrowing has been growing at a rate barely in line with inflation, and if this picks up as households and banks gain confidence, consumer spending can remain robust. But to experience a step change in economic growth will require an acceleration in fixed investment spending, specifically by businesses, since the public sector faces major funding challenges. Real fixed investment spending by business grew 0.9% year-on-year in the fourth quarter, which is clearly pretty anaemic. However, the trend is heading in the right direction and there is significant scope for improvement. This too will largely hinge on increased business confidence.
Looking at income, the economy's total wage bill grew by 8.1% in the December quarter compared to a year ago. With inflation running below 5%, real household incomes are growing at around 3%. This explains the improvement in household spending. Private sector gross operating surplus, a rough proxy for profits, grew by 8.7% in nominal terms in the fourth quarter compared to a year ago. Faster profit growth is also usually a key driver for increased fixed investment spending. So the stars appear to be aligning for 2018, as far as economic growth is concerned.

Chart 1: Equities since 2009

source: Datastream
Chart 2: Households driving real economic growth

Source: StatsSA
Chart 3: Fixed investment can be rebound with business confidence

Source: BER and StatsSA
---
Related Articles:
Why Millennials are Losing Their Hair
0 comment(s)
---
Removing Vulnerability in Residential and Commercial Estate Management
0 comment(s)
---
What Employers Need to Know About Hearsay Evidence
0 comment(s)
---
Unpacking the BEE Management Tool
0 comment(s)
---
IBA Group Opened a Digital Twin Laboratory
0 comment(s)
---