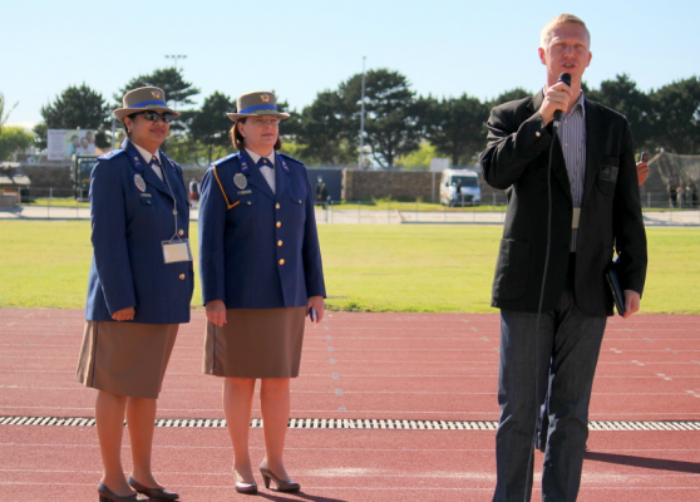 The City of Cape Town's Easter safety plan will follow the festive season safety blueprint, with key focus areas that include roads, events and beach safety.
The Cape Town's Easter safety campaign has been activated by the city's Safety and Security Directorate. From today until Thursday 29 March 2018, motorists can have free vehicle safety checks done at any City-owned vehicle testing station.
Those who are long-distance drivers are encouraged to be part of Operation Exodus, which focuses on driver and vehicle fitness.
These special focus operations are conducted over and above the day-to-day enforcement operations run by the City's Metro Police, Law Enforcement and Traffic Service departments.
"Road safety will always be one of our priorities over the holiday periods. Easter coincides with the school holidays this year, so we expect many people to take a break from work and head to other parts of the country. If you're a private motorist, make sure your vehicle is in good working order. The same goes for public transport operators who have thousands of lives in their hands," said the City's Mayoral Committee Member for Safety and Security; and Social Services, Alderman JP Smith.
According to Alderman Smith, the bigger concern is the behaviour of drivers and the absolute contempt that many have for the law. Just last week, traffic officers arrested 132 motorists for driving under the influence, negligent driving and outstanding warrants.
A shocking fact that surface is the number of public transport drivers who have been found to be drunk behind the wheel.
On the beaches and at tidal pools, 172 lifeguards will be on duty until 9 April 2018 when the school holidays end. Their hours of operation will be from 10am until 6pm daily and they will be on duty at the following beaches:
Kogel Bay
Harmony Park
Strand
Macassar
Monwabisi
Mnandi
Blue Waters
Strandfontein
Sunrise Beach
Muizenberg
Danger Beach
Kalk Bay
Fish Hoek
Hout Bay
Llandudno
Clifton 4th
Camps Bay
Milnerton
Melkbosstrand
Big Bay
Silwerstroom
Five City-owned swimming pools will be operating with lifeguards on duty between 10am and 4pm and these include:
Blue Downs indoor pool
Long Street indoor pool
Mnandi
Sea Point
Strand indoor pool
"I urge the public to please swim only in areas where lifeguards are present and to obey their instructions. We had a tragic incident at Monwabisi this weekend where three people drowned and we will do everything possible to prevent further incidents. However, we need the public to play their part. This also includes not drinking on the beaches which is in contravention of our by-laws," added Alderman Smith.
____
Things to do in Cape Town this Easter Weekend.
____
Do you have adequate insurance on your high-end smartphone?
---
Related Articles:
ContinuitySA Launches Cloud-based Backup and Replication Solution for SMEs
0 comment(s)
---
VeriCred-Growing Together
0 comment(s)
---
Feeding Company Culture Through a Global Crisis
0 comment(s)
---
What's the Quality of Your Ethics Strategy?
0 comment(s)
---
What COVID-19 means for IT
0 comment(s)
---