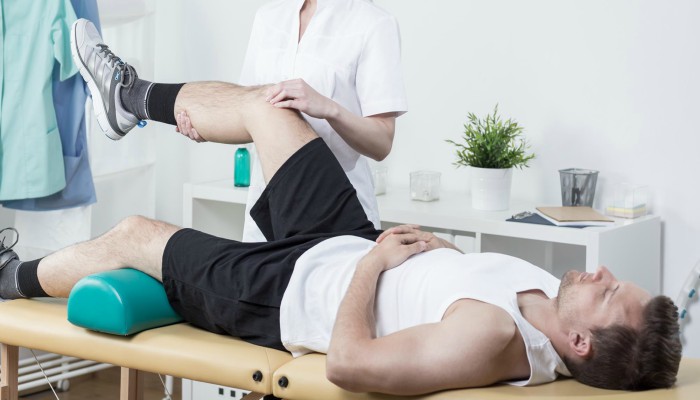 A work-related injury is a fairly common occurrence in virtually every field of work
Whether these are lone-working or co-working spaces, whether you work a white-collar job in an office environment or in a manually-intensive industry like the construction industry, there is always the risk of injuring yourself in the line of duty. Although work-related injuries vary in severity, they often take a serious toll on the lives of those affected. Injured employees may be forced to stay away from working for long periods of time, causing them mental anguish and stress. Their families are burdened with caring for them during convalescence. In addition, their employers may be forced to shoulder serious costs due to the absence of the injured worker. In light of this, it is important that an injured employee is assisted in the recovery process to mitigate the effects of the injury and help them return to work as soon as possible. This is accomplished through systematic workplace rehabilitation.
Workplace rehabilitation
Workplace rehabilitation is designed to help injured workers recover from injury and return to productive work at the earliest possible time. Rehabilitation after a work-related injury is multi-dimensional and therefore requires the input and assistance of several parties including health care specialists, employers and the injured workers themselves.
Health care specialists are important in the process of recovery for a variety of reasons. First, they conduct a medical examination on the injured worker to determine the degree of injury. If the injury is of a physical nature, the doctor will recommend a treatment for it. Physiotherapists are particularly effective at treating work-related physical injuries through customised physiotherapy exercises. In some cases where the injured worker has experienced secondary mental illnesses like depression due to their state, they may need to undergo counselling by a certified psychiatrist to help them recover. In addition, healthcare specialists are also tasked with setting safe milestones for injured workers during the process of recovery. They may recommend reduced working hours or lone working to ensure the injured workers remain productive in a safe way during their convalescence.
How can an employer support their injured employees?
There are several ways in which an employer can support their injured employees in their rehabilitation back to work. First, they need to ensure that their injured employees are remunerated during the entire period of recovery. This eases the financial burden experienced by the injured workers as a result of being away from work. Additionally, employers should consult with the injured worker and their health specialists to determine how to make the work environment safe and convenient so that the injured worker can gradually return to work. Putting workplace support measures for injured workers allows them to make a speedy return to work. It also increases their morale by making them feel valued in the workplace. This motivates them to be more productive when they recover from the injury.
In conclusion
Rehabilitation is very important for swift recovery after a work-related injury. A good rehabilitation program not only helps the injured worker to heal, it also cushions them from the financial difficulties. This safeguards their physical and mental health during the period of recovery.
By Kathryn Morris, Lifestyle Blogger
Business Essentials is Africa's premium networking and business directory.
Read more from our Press Room:
___
___
___
Things to do in Cape Town this Easter Weekend
---
Related Articles:
How Long Does Debt Counselling Take?
0 comment(s)
---
The Willard® BLUE Battery Promotion Has a Winner!
0 comment(s)
---
The Development of a Solar Photovoltaic Market in Ghana
0 comment(s)
---
Businesses to be Verified Based on New B-BBEE Code Amendments from 01 December
0 comment(s)
---
SAP SuccessFactors & Skillsoft
0 comment(s)
---