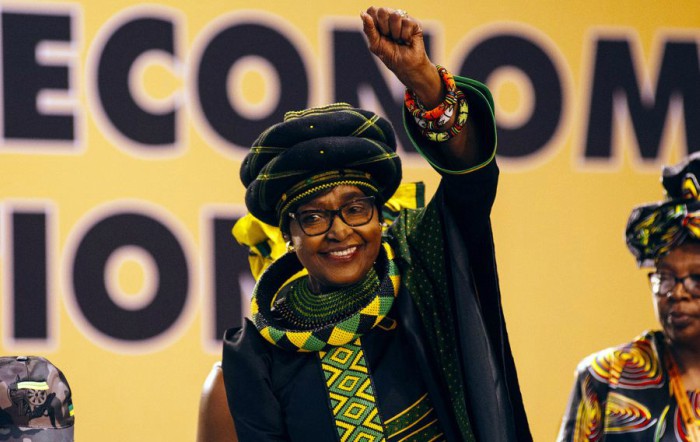 Honouring the mother of South Africa
The world continues to send tributes to the mother of South Africa, with church leaders and politicians remembering her courageous acts in the face of controversy – taking on causes during the anti-apartheid struggle and even against the two presidents who succeeded her former husband Nelson Mandela.
Winnie passed away at the age of 81 on Monday, 2 April 2018, following her long battle with an illness. President Cyril Ramaphosa said the struggling veteran would receive a state funeral in just under two weeks' time.
We want to highlight key dates in the life of Winnie Madikizela-Mandela:
1936: Winnie Madikizela-Mandela was born on 26 September as Nomzamo Winifred Zanyiwe Madikizela in the Eastern Cape province.
1955: Winnie becomes South Africa's first black social worker in a hospital in Johannesburg's Soweto township.
1958: In this year she marries Nelson Mandela, a lawyer and leading member of the anti-apartheid ANC.
1962: Her husband, the late Nelson Mandela, is jailed. Over the next few years, Winnie emerges as an influential ANC figure, enduring harassment and stints in prison.
1986: To spark controversy, she endorses the practice of 'necklacing' or burning people by setting alight a tyre around their necks.
1990: Nelson Mandela is freed after 27 years in prison.
1991: Winnie is found guilty and fined for the kidnapping of four Soweto youths and the killing of one by her team of bodyguards known as the 'Mandela United Football Club'.
1992: She is forced out of all executive positions in the ANC after allegations of corruption and mismanagement.
1994: Winnie is appointed as deputy minister of arts, culture, science and technology in Mandela's unity government. The next year, she is fired for insubordination but keeps her position as a Member of Parliament and head of the powerful Women's League.
1996: She is divorced for Nelson Mandela, after four years of separation.
1998: She is implicated in torture, murder and abduction during the struggle against apartheid.
2003 – 2004: She is imprisoned for fraud, with a suspended jail sentence.
2009: Winnie manages to secure only the fifth place on the ANC's electoral list for the 2009 general election.
2013: The death of Nelson Mandela
2 April 2018: Winnie Madikizela-Mandela passes away
Former General Secretary of the Congress of South African Trade Unions, Zwelinzima Vavi, said the union lowered its flags in honour of Madikizela-Mandela. "Mama was no angel, just like everyone else, but she will always have a very special place in the hearts of millions".
Business Essentials is Africa's premium networking and business directory.
Read more from our Press Room:
____
Homeowners warned about the implications of drought.
____
Important things to consider when backing your data.
---
Related Articles:
The Africa Continental Free Trade Area Protocol on Investment: A Prickly Pear for SADC and other Regional Economic Communities
0 comment(s)
---
In a Post Covid-World, the Africa Continental Free Trade Area could not come soon enough
0 comment(s)
---
How the Environment Affects Your Health, and What You can do About It
0 comment(s)
---
Resilience is Critical for Business Success in Our Post-COVID-19 Future
0 comment(s)
---
Are You Ready for the 4IR?
0 comment(s)
---