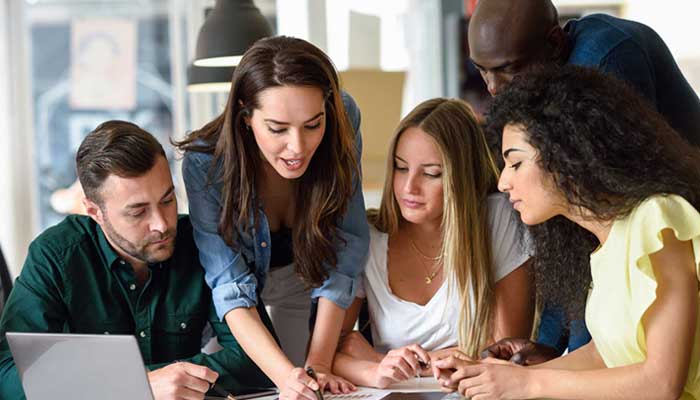 Gideon Gerber explains the importance of having a Workplace Skills Plan

Skills Development has been identified as a Priority Element under the Amended Broad-Based Black Economic Empowerment (B-BBEE) Codes of Good Practice. This essentially means that businesses must place emphasis on Skills Development to meet the sub-minimum requirement for the B-BBEE scorecard element. Should the measured entity fail to meet this sub-minimum, it will be discounted by one level, meaning it will drop one level. This discounting principle every so often becomes the thin line between being B-BBEE compliant and being non-compliant.
The Workplace Skills Plan (WSP) and the Annual Training Report (ATR) are fundamental to the establishment of a demand-led skills development system which is reactive to the economic and social needs of South Africa.
Why is workplace skills planning so important?
The purpose of workplace skills planning is to define how organisations will address skills development and training requirements within the working environment. It further supports employers in the recognition and implementation of skills development programmes which will specifically deal with existing skills gaps within a company. Drafting a WSP will ensure that skills development programmes and training initiatives are not only responsive to learning needs that may arise occasionally in an organisation but are also aligned with the overall organisational development strategy.
Businesses that wish to remain B-BBEE compliant and require Skills Development to be recognised on their B-BBEE Scorecard must submit the following documents to the respective SETA before 30 April 2018:
• A Workplace Skills Plan – An organisation's articulated training plan for the period April 2018 – March 2019. This plan relates to the training and development initiatives you intend to complete in the following year.
• An Annual Training Report – A report on actual training and development initiatives completed during the previous year. In this case, your submission will apply to the period April 2017 – March 2018. This report consists of all attendance registers, proof of training expenditure and invoices, training providers used, certificates, etc.
• A Pivotal Training Plan – A strategic plan aligned to industry-specific scarce skills that may be required within the business. The plan serves as a summary of predictable training that will take place in the financial year after submission, in this case 2018.
• A Pivotal Training Report – A Scarce Skills report articulating the outcomes of the preceding year's Pivotal Training Plan, in this case for 2017.
The WSP will usually be compiled by a registered Skills Development Facilitator (SDF) or other qualified person and then submitted to the SETA.  Preparing and submitting these documents can be very demanding and labour-intensive. With only a few weeks left for submitting the WSPs, ATRs and Pivotal Plans, businesses are urged to make the best use of this time as no late submissions will be accepted.
SERR Synergy has a team of qualified and highly experienced Skills Development Facilitators (SDFs) who assist businesses with the completion and submission of these plans and reports. We act as Skills Development Facilitator (SDF) on behalf of your business.
About the author: Gideon Gerber is one of the founding directors of SERR Synergy and an admitted High Court attorney with more than 30 years' experience in Business Structuring & Compliance, Training, Skills Development and Business Compliance in South Africa, the UK and Namibia. He obtained his Master's Degree in Law from the University of Pretoria with a research thesis on B-BBEE Fronting. Gideon is a regular speaker at various B-BBEE seminars and writes articles for the Business Day and Landbouweekblad that concerns B-BBEE Matters.
Business Essentials is Africa's premium networking and business directory.
Read more from our Press Room:
____
5 Important Questions Answered About The National Minimum Wage.
____
News: The Life and Times of Winnie Madikizela-Mandela.
---
Related Articles:
Why Millennials are Losing Their Hair
0 comment(s)
---
Removing Vulnerability in Residential and Commercial Estate Management
0 comment(s)
---
What Employers Need to Know About Hearsay Evidence
0 comment(s)
---
Unpacking the BEE Management Tool
0 comment(s)
---
IBA Group Opened a Digital Twin Laboratory
0 comment(s)
---