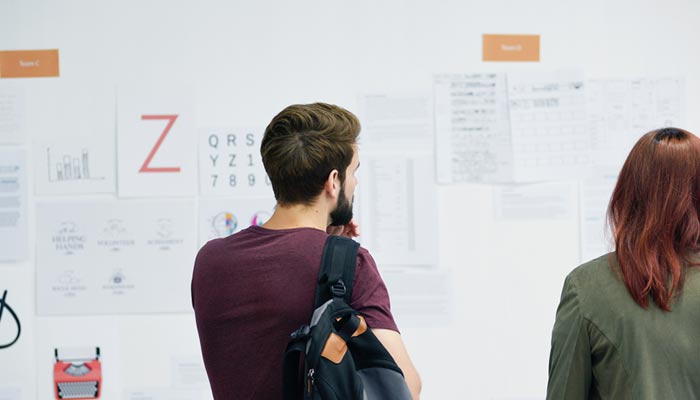 Have a look at these educational apps for interactive whiteboards
Interactive whiteboards are one of those things that just makes you super-grateful for modern technology. They've completely revolutionized the way people interact inside environments where information exchange tends to occur.
This could be a conference room or a classroom. In this blog, we're going to focus on how interactive whiteboards can make education more fun for the young ones. More specifically, we are going to look at some of the best educational apps that can be used on your interactive whiteboards.
So, let's begin.
Drawp
The first app in the list is Drawp. One of the many great things you'll notice about it is that it offers some attractive graphics and a blank canvas that students can use to express their ideas and thoughts.
If we condense everything into a single sentence, Drawp is a creative tool that supports collaboration. The sharing feature makes it easy for students to take a look at each other's assignments while simplifying the feedback process for teachers.
It is a versatile workflow management platform too. You can use the resource marketplace to locate resources that align with what you're currently teaching. There are templates which can be used instead of paper-based organizers. Just let the students fill them out and share them.
You can also use Drawp for team projects and brainstorming sessions. For example, when working on a specific project, students can digitally discuss ideas and create collaborative presentations.
Explain Everything Classic
This app is very effective at letting instructors teach and present information in the most engaging way possible. But, it's not just teachers who have the most to gain. The app is definitely designed for students. For instance, students can use it to create and present information in unique ways.
But, presentations aren't the only thing here. There are several other tools that can be used. For instance, students can solve math problems and use annotations to describe the method or the logic used to arrive at the correct solution.
However, one thing that teachers need to keep an eye on is the content used, especially with regard to fair usage rights. Since the app allows users to pull in content from any source, it is necessary to make sure they aren't violating copyright laws.
Doceri Interactive Whiteboard
The greatest quality of Doceri is that it is a very attractive tool. Users have access to a range of backgrounds that are designed to boost engagement. For instance, teachers teaching history or geography can download map backgrounds to demonstrate various facts, events or ideas. Similarly, math teachers can download backgrounds such as graphs or grids to achieve the same effect.
Plus, you also have a recording feature that can help you keep track of everything that's been taught. In fact, the recording feature allows teachers to create their own diagrams along with labels.
The future of education
So, these are some of the apps that you can use to make your classes as engaging as possible. Stop waiting and load them on your integrative whiteboards. The future of education is here.
For best deals on interactive whiteboards, visit The Whiteboard Shop.
Business Essentials is Africa's premium networking and business directory.
Read more from our Press Room:
____
Homeowners warned about the implications of drought.
____
Important things to consider when backing your data.
---
Related Articles:
The 7 Best-Kept Secrets for Buying a Home in 2020
0 comment(s)
---
CRS Engage Platform Builds a More Engaged Workforce
0 comment(s)
---
Can Consuming Collagen Benefit Your Skin?
0 comment(s)
---
Working in Coffee Shops - Is it Safe?
0 comment(s)
---
Cloud Still Too Pricey in SA
0 comment(s)
---