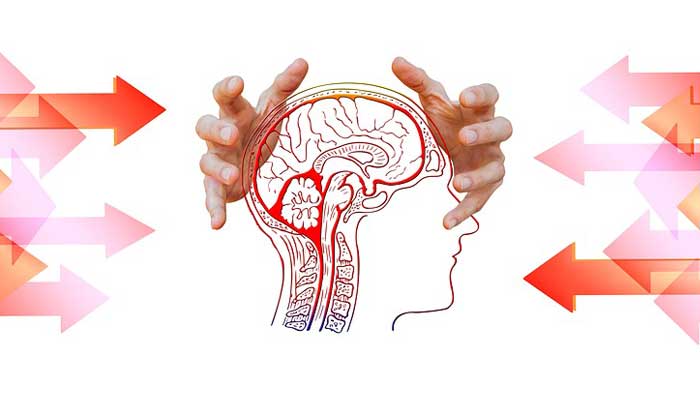 The Natural Marketing Institute's report shows cognitive health is important for the elderly as well as our younger generations
The annual report 'Trends in Healthy Aging – A Multi-Generational Perspective' published by the Natural Marketing Institute's (NMI) reveals that cognitive health has become of utmost importance and a common worry not only for the elderly, but also for younger generations.
The report's finding stems from a survey conducted in over 3,600 people in the US. Those surveyed ranked brain health high among their top 10 concerns in life, second only to having enough money in retirement. 36 percent share an apprehension for losing mental capacity and sharpness as they grow older.
When it comes to cognitive health, memory and stress appear to be key concerns. In fact, 37 percent feel their memory is worse than it was 10 years ago and 40 percent find their ability to think clearly is hampered by stress.
Consumers are seeking solutions both for maintaining healthy cognitive function and to help guard against mental decline and stress. The survey reported that 60% consider it important to prevent future cognitive decline and 40% to reduce stress in their daily lives.
These insights show that there are market opportunities for solutions that are targeted at different dimensions of cognition and at different age groups, but finding the right solution can be hard for consumers.
KeenMind has demonstrated benefits for supporting memory, concentration and mental clarity in adults and the elderly.
KeenMind can help you to maintain your mental sharpness and focus as you age. In addition its clinically researched calming effect makes it particularly beneficial in times of stress, when calm focus is required, like during important periods of study and exams or in demanding work environments.
KeenMind is the result of over 40 years of research. It demonstrates benefits for enhancing memory retention and recall, improving mental clarity and focus, as well as assisting learning, concentration and attention.
About KeenMind:
KeenMind contains a special extract called CDRI 08™ which is made from the plant Bacopa monnieri. It is a natural nootropic (well tolerated cognitive enhancer) designed to improve and protect brain function. KeenMind is the result of over 40 years of research. It demonstrates benefits for enhancing memory retention and recall, improving mental clarity and focus, and assisting learning, concentration and attention.
While there are many products on the worldwide market labelled as containing Bacopa monnieri, bacopa, and brahmi, natural products vary enormously. Variation may occur due to differences in the source of raw material, manufacturing processes and quality controls. By controlling these factors and the KeenMind Seed to Patient journey, a consistently high quality product is ensured. KeenMind users can be assured of receiving the same benefits identified by clinical trials in which the specific KeenMind product has been used.
How KeenMind Works
The cognitive enhancing properties of KeenMind are multiple and complex. The scientific evidence we have indicates that KeenMind is an effective and well tolerated herbal nootropic (cognitive enhancer) with benefits for learning, memory and attention.
The key processes include:
• Support of brain processes that lead to memory formation and consolidation
• Increasing and improvement of the connections between brain cells
• Increasing levels of neurotransmitters like serotonin – a brain chemical that helps to regulate mood, nervousness and stress, learning and retention of memory
• Adaptogenic effect – helping to normalise body functions and to strengthen systems comprised by stress, improving mental and physical performance
Learn more about the science behind KeenMind.
Business Essentials is Africa's premium networking and business directory.
Read more from our Press Room:
___
2018 Oliver Top Empowerment Awards Finalist
___
The Cost of Printing Do We Really Need to Spend So Much on Paper?
___
Logistics through Innovation and Technology: Focus of SAAFF Congress 2018
---
Related Articles:
WORLD ENVIRONMENT DAY - Are you making this mistake in your home?
0 comment(s)
---
Henley Business School is top in Southern Africa for Executive Education
0 comment(s)
---
UFS Research Impacts Food Security Across Borders
0 comment(s)
---
Medicinal Mushrooms
0 comment(s)
---
CloudSmiths Proudly Announces the Launch of their Salesforce Field Service Centre of Excellence in South Africa
0 comment(s)
---