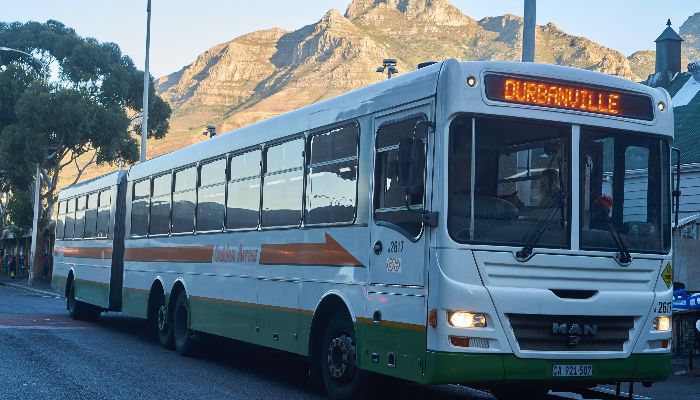 Ease the flow of traffic with this easy-to-use app
If you've had a hectic week, life is about to get more complicated for commuters who rely on buses.
Due to a deadlocked wage negotiations, a notice of a nationwide strike affecting the entire South African Bus Industry from midnight on Tuesday 17 April 2018 has been given until further notice.
The spokesperson for Golden Arrow Bus Services, Bronwen Dyke-Beyer, said negotiations are still taking place and the company remains hopeful that an agreement can be reached. Should no agreement be reached, Cape Town will be left without a formal bus service.
Mayoral Committee Member for Transport Brett Herron called on commuters to make alternative arrangements but noted that the possibility of a serious knock-on effect on road traffic volumes is great. "I am therefore asking businesses in Cape Town to consider flexible working hours, or allowing employees to work from home where possible," Herron said.
So is there a possible solution to help ease the congestion?

Rather catch a ride than feelings
One thing comes to mind: Carpooling. In 2017, Accelerate Cape Town initiated a ride-sharing project to reduce congestions on Cape Town's roads. With help being in the palm of your hands, you can download the carpooling app uGoMyWay.
How does it work?
Create Your Journey
Create your routine rides. Example: 'Home to school', indicating whether you're a driver, passenger or both, the times you travel, and your departure and arrival destinations.
Find Matches
Find matches with other people heading along your route. The best match will appear first on the list of candidates.
Chat
This feature allows you to find out more about anyone who shares your journey before you reveal personal details.
Make Travelling Arrangements
Decide who will be driving to the destination. uGoMyWay suggests the costs but you are free to negotiate with your match.
Log Trips
Keep a record of your trips to know how much you should pay towards the costs. The app automatically calculates shared costs. This calculation is based on the length of the trip, the number of trips logged and who the driver was for every trip.
Settle Up
You can view statements and make your contribution towards costs from within the app.
Follow the simple carpool rules suggested by uGoMyWay to be the ride-share bestie everyone wants in their life. Be respectful, be on time, give timeous notification of changes or cancellations, don't make lots of stops, don't blast loud music (unless you discover a shared love for Guns N' Roses), and above all, be nice.
It is as simple as online dating, only safer – plus it saves the environment, and saves all of us from the pain and frustration of bumper-to-bumper horror scenes.

Register on uGoMyWay now.
Business Essentials is Africa's premium networking and business directory.
Read more from our Press Room:
___
You won't own your future IT equipment
___
The Zeitz Museum in Cape Town is Seriously Shaking Things Up!
___
---
Related Articles:
The Fourth Industrial Revolution
0 comment(s)
---
The Sun Always Shines on the Sonique Side of Life!
0 comment(s)
---
ContinuitySA Partnership Programme Officially Launches
0 comment(s)
---
Intuition as a Leadership Tool – It's Like Having the World Wide Web in Your Head
0 comment(s)
---
Do You Really Know How Much It Costs to Manage Your Company Travel Manually?
0 comment(s)
---