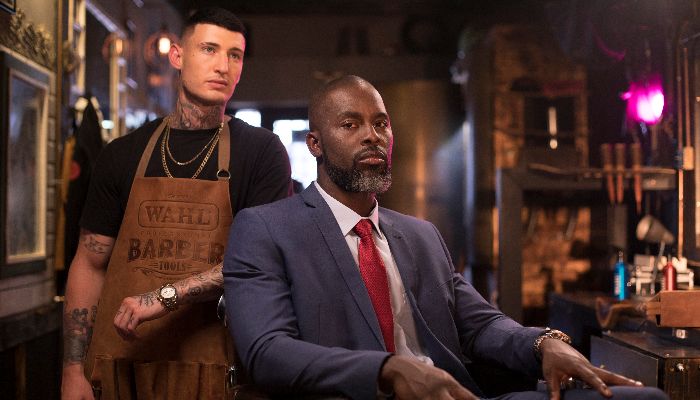 Wahl's admires the diversity of South Africa
Uyabangena Mzansi, "go face the world!" This is the powerful message that is conveyed in the brand-new advertising campaign by Wahl that has just started airing on local television stations and that has been captivating audiences from the moment it went live. "The brief from Wahl was simple: to create a truly South African piece of communication, "says Bongani Gosa, Creative Director and Founder of BWD Advertising (BWD) in collaboration with Molo Sana.
Gosa explains that to conceptualise such an ad, however, was not that simple, as South Africa is called the rainbow nation for good reason. We have no less than 11 official languages and our cultures are as diverse as our languages. When it comes to food, some of us love Potjiekos, some love Mnqusho and others Masonja. Even when it comes to hairstyles, our tastes vary significantly. Some love Fade, others like Chiskop and some prefer a bob. "However, regardless of our age, race or gender, right through from classrooms to boardrooms, the corporate space or the social scene, there is one thing we all have in common: we all love to create our own style and maintain our sense of individuality."
The collab then went deep into the tank to conceptualise an ad that speaks to both our diversity and uniqueness as a South African people. This led to an impactful message that is anchored in a single phrase: "Uyabangena."
Uyabangena is a sentiment that is often used in the Xhosa and Zulu cultures to support someone you admire and to inspire that person to reach even higher or go even further. "Essentially through this ad, Wahl is also saying "Uyabangena" to every member of our sunny Mzansi, enthuses Gosa. "It shows that Wahl admires and embraces the diversity of this nation and encourages each of us to continue to live by our own rules and step out in our own signature style."
Business Essentials is Africa's premium networking and business directory.
Read more from our Press Room:
___
National MonsterJam Poker Tour unleashed in the North West
___
From the High Street to the Dusty Street – When Formal and Informal Meet
___
Moses Kotane Local Municipality Mayoral Golf Day Raises R132 000 For Education Fund
---
Related Articles:
The Fourth Industrial Revolution
0 comment(s)
---
The Sun Always Shines on the Sonique Side of Life!
0 comment(s)
---
ContinuitySA Partnership Programme Officially Launches
0 comment(s)
---
Intuition as a Leadership Tool – It's Like Having the World Wide Web in Your Head
0 comment(s)
---
Do You Really Know How Much It Costs to Manage Your Company Travel Manually?
0 comment(s)
---