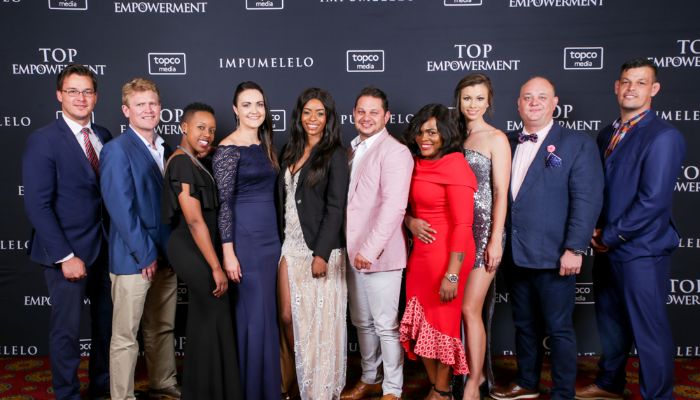 LFP Training honoured with a coveted award at the 2018 Oliver Top Empowerment Awards
It's one thing to talk about success, but what truly speaks volumes is to be recognised for it.
We are pleased to announce that against strong competition, LFP Training has been recognised in the category of Excellence for Support Services at the 2018 Oliver Top Empowerment Awards which took place last week.
Organised by TopCo Media, the Oliver Top Empowerment Awards is the most influential Empowerment Awards ceremony in the country, recognising leadership and advancing innovation through empowerment. The Oliver Top Empowerment Awards crowned this year's champions for their contribution in driving the empowerment agenda and their leading role in boosting South Africa's growth and equity in the economy. The competition was fierce with more than 150 nominations taking place across 13 award categories.
Receiving the Award for Support Services once again bears testament to LFP Training's focus on delivering superior service and satisfaction to both its clients and its learners. Working with more than 320 clients and 4 500 learners (to date) requires attention-to-detail in all areas of the business; thanks to a solid support structure, a clear vision and a hard-working team, LFP Training is able to deliver exactly this.
LFP Training wants to thank its clients, its learners and its employees for their contribution to the company's success thus far. While many things have changed over the years, we remain true to our values of Leadership, Focus, Passion and Integrity to ensure that we remain on top and put our stakeholders first.
Note: No stranger to the Top Empowered ranks, LFP Training is also recognised for its contribution to transformation and the fight for equality as a top 100 Top Empowered Companies in South Africa.
Business Essentials is Africa's premium networking and business directory.
Read more from our Press Room:
___
You Are What You Eat
___
A Bird's-eye-view of the Namib Desert
___
How Much Do You Know About Paper Shredders?
---
Related Articles:
Removing Vulnerability in Residential and Commercial Estate Management
0 comment(s)
---
What Employers Need to Know About Hearsay Evidence
0 comment(s)
---
Unpacking the BEE Management Tool
0 comment(s)
---
IBA Group Opened a Digital Twin Laboratory
0 comment(s)
---
Learning Through Experience
0 comment(s)
---