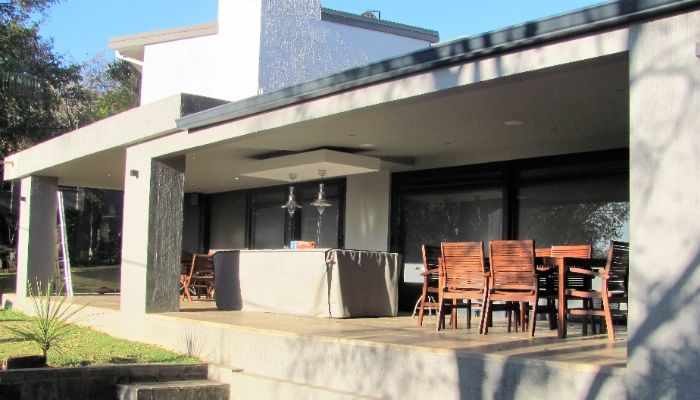 A colourful project with a comprehensive set of needs and goals
"People think that the most appropriate building is a rectangle, because that's typically the best way of using space. But is that to say that landscape is a waste of space? The world's not rectangle." – Zaha Hadid
This complete renovation of an existing family residence was a colourful project with a comprehensive set of needs and goals. A fair amount of development was needed to get to the optimal layout solution required.
Our Client was actively invested and had a precise idea of the home to be developed once the dust had settled. This made the project much more exciting and rewarding to all parties!
The residence is situated in Menlo Park, Pretoria or the "Old East" as commonly known. It is in an established semi-closed-off section. The area is sought after for its residential properties which are close to popular schools and major public amenities.
The ideal location of this residence was the main motivation for this extensive renovation and alteration as it was an investment to the future of the client and their young family.
The existing home had a very outdated design layout comprising of many individual rooms separated by internal walls and a strange small octagonal room in the centre of the layout.
The Upstairs private living areas required a drastic overhaul to fit the personal needs of the family. For example, the original home didn't have a clearly defined master bedroom as one would typically expect in any up-market home in this area.
Regular meetings were held between all parties concerned whereby the client was kept informed and contractor motivated.
Clear and informed communication was vital, and all recorded correspondences became an important tool to maintain focus on the end goal and to ensure a successful execution of the brief.
The ground floor layout was opened-up to allow more open plan living with smooth yet defined links between spaces – all in a contemporary style of living while simultaneously refreshing the finishes and surfaces.
Our client is an avid collector of Art Deco and wanted the new design and space to comfortably house and display these items simply as part of the day to day furniture and objects – d'art.
Outdoor living was uplifted, opened-up and made larger to better appreciate the pleasant Pretoria climate and became an extension of the adjacent interior living areas.
In addition to the alterations of the ground floor, we improved the rooms of the first floor and the layouts of the bathrooms were optimised and revitalized.
The alterations successfully transformed this residence into a contemporary upmarket home that caters to the needs and lifestyle of the entire family.
Contact Nuclei Lifestyle Design to arrange your renovation.
Business Essentials is Africa's premium networking and business directory.
Read more from our Press Room:
___
100% Return on Investment with this Strengths Course
___
Everything You Need To Know About Emigrating To South Africa
___
Keep Up With New Technology Without Spending a Fortune
---
Related Articles:
WORLD ENVIRONMENT DAY - Are you making this mistake in your home?
0 comment(s)
---
Henley Business School is top in Southern Africa for Executive Education
0 comment(s)
---
UFS Research Impacts Food Security Across Borders
0 comment(s)
---
Medicinal Mushrooms
0 comment(s)
---
CloudSmiths Proudly Announces the Launch of their Salesforce Field Service Centre of Excellence in South Africa
0 comment(s)
---