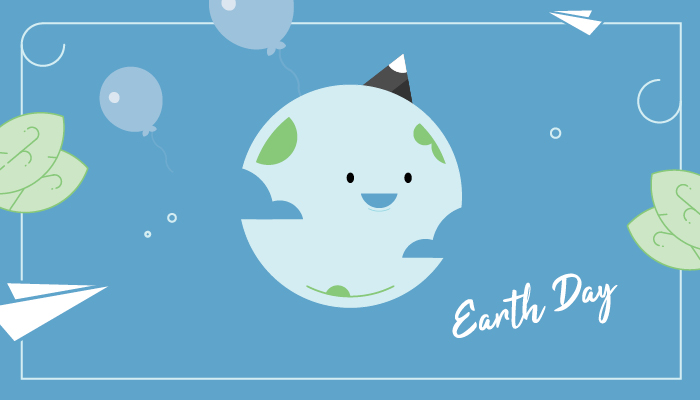 Here's how you can celebrate Earth Day 2018 in South Africa
Celebrated every year on 22 April, Earth Day Network is an initiative to free the future of plastic pollution.
Following the devastating oil spill in California in 1969, the very first Earth Day was celebrated in 1970. Earth Day was established to inspire people to learn more about the environment and it worked out well.
Earth Day was limited to the USA, but thanks to a team of dedicated people, 20-million people were inspired to get involved in rallies, outdoor events and conferences to get the green message out.
There's not much to do around Earth Day in South Africa, but it shouldn't be a reason not to partake. There is always something to do in the Rainbow Nation and with these activities, you can get into a green mood.
Fancy using your green fingers?
Planting a tree is the age-old celebratory method but it could help generations to come. Planting a tree may seem like a cliche, but that's only because it works. It's also a great way to get everyone together for some outdoor exercise.
Recycle
Recycling may not be a part of your lifestyle, but the difference you and your household can make by recycling is quite a surprise. You may even become a smart shopper in the process and only buy products with packaging that can be recycled.
Quiz Night
You familiar with the board game "30 Seconds"? Set up a collection of questions around the topic of Earth Day and use the rules of 30 Seconds. Make sure to have the right answers with you, as well as some additional facts or reading material. A quiz is a great way to learn new things and get people socialising, which is what Earth Day is all about.
Beach Clean up
Cape Town Beach Cleanup will be hosting a beach cleanup and sundowner solar beach soccer tournament – proudly sponsored by a local Sunset Beach Solar company Solar MD. This seems like the ideal way to spend your day at the beach on Earth Day. You can bring your friends for a cleanup session and some five a side soccer. Free entry is granted for all and a Kiff goody bag, T-shirt and ticket to the Nedbank Cup Finals to all that helped out and took part. This operation starts at 4pm at the Milnerton beach lighthouse on Sunday.
Whatever your plans are, be sure to get as many people involved in Earth Day and let's make our environment one worth living in.
Business Essentials is Africa's premium networking and business directory.
Read more from our Press Room:
___
100% Return on Investment with this Strengths Course
___
Everything You Need To Know About Emigrating To South Africa
___
Keep Up With New Technology Without Spending a Fortune
---
Related Articles:
How Long Does Debt Counselling Take?
0 comment(s)
---
The Willard® BLUE Battery Promotion Has a Winner!
0 comment(s)
---
The Development of a Solar Photovoltaic Market in Ghana
0 comment(s)
---
Businesses to be Verified Based on New B-BBEE Code Amendments from 01 December
0 comment(s)
---
SAP SuccessFactors & Skillsoft
0 comment(s)
---