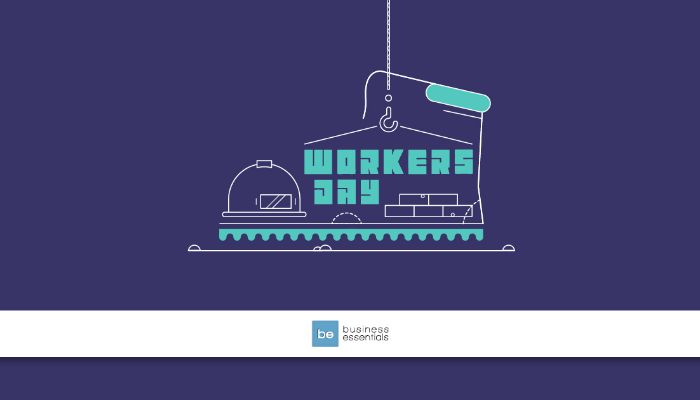 Book the day off work on 30 April, and you'll get a five-day weekend!
May Day! May Day! No, wait, that's Workers' Day for us…
Many countries typically observe May Day on the first day in May. In ancient times, many cultures celebrated it as a spring holiday with dancing, singing, and cake. Of course, in South Africa, it occurs in Autumn. We dug a little deeper to find the roots for the celebration in our country.
The working class's struggle for political significance and a shorter workday originated in the late nineteenth century. In 1886, it was resolved in the USA and Canada that eight hours should constitute a legal day's work.
South Africa caught on nearly a decade later when the first celebration of May Day took place in 1895. May Day was inaugurated as an official public holiday after the 1994 democratic elections. Known as International Workers' Day (also as May Day or Labour Day), we honour the date together with over 85 other countries.
Since then, Workers' Day signifies the need to establish fair labour practices and employment standards. In South Africa's Rainbow Nation, our democratic government has fully embraced the theory.
Whether a one-day holiday or a long weekend (paired with Freedom Day and a day of leave), there's plenty to do in Cape Town. Why not get real and really take the day off with your favourites on Workers' Day?
Please note that to commemorate the day, most national museums are scheduled to be closed on May 1st.

What to do on Workers' Day 2018 in Cape Town | Tuesday 1 May

Get a free foot exfoliation
It's still early Autumn and a sunny day is forecasted for 1 May, so why not go for a walk on the beach? Barefoot, of course, to get a free foot exfoliation thanks to the beach sand.
Ground yourself
Grounding or Earthing means connecting physically with the Earth. There is a myriad of purported health benefits to grounding. How do you do it? Simply go outside and place your bare feet or hands on the grass or earth, or swim in a lake or the sea. It's a great excuse to visit a botanical garden, forest, or park.
Take nothing but photos, and leave only footprints
Hop on the City Sightseeing Bus and see the city. From 1 May to 8 October 2018, take advantage of the
annual 3-for-1 Kids' Special. Two children (under 18) may join at no cost when you buy one adult one-day bus ticket or Harbour Cruise ticket or Canal Cruise ticket (also valid on weekends, school holidays and public holidays).

Take a hike
We are spoilt for choice in Cape Town, with a plethora of hikes and walks available for all fitness levels. Take some snacks, your camera, and your friends or family, and enjoy the scenery as you work up a sweat.
However you choose to spend the day or the long weekend, take cognisance of the working class and enjoy our beautiful country. We wish you a pleasant experience!
Business Essentials is Africa's premium networking and business directory.
Read more from our Press Room:
___
How Do You Feel About Freedom Day?
___
Living in Apartments – the Good and the Bad
___
International Supply Chain Day in Johannesburg
---
Related Articles:
How Long Does Debt Counselling Take?
0 comment(s)
---
The Willard® BLUE Battery Promotion Has a Winner!
0 comment(s)
---
The Development of a Solar Photovoltaic Market in Ghana
0 comment(s)
---
Businesses to be Verified Based on New B-BBEE Code Amendments from 01 December
0 comment(s)
---
SAP SuccessFactors & Skillsoft
0 comment(s)
---