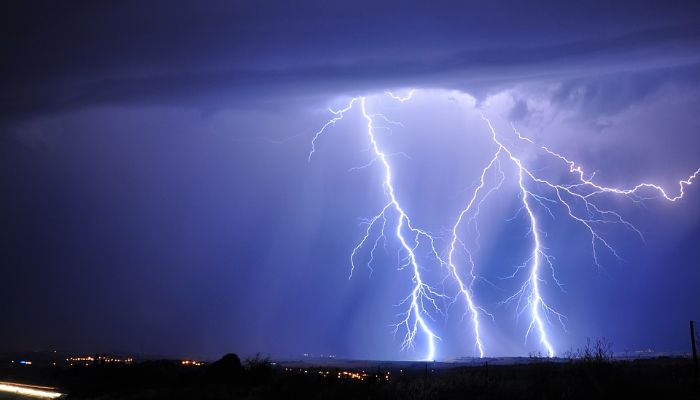 Get your raincoats, it's about to get chilly!
The Mother City should brace itself for a severe thunderstorm from Wednesday evening into Thursday morning. The South African Weather Office warned the city of the storm heading for the Western Cape.
Strong north-westerly winds are expected along the coast between Table Bay and Cape Agulhas from Wednesday evening. The winds are expected to subside by late Thursday morning.
"There are good indications of thunderstorm activity early morning tomorrow, with the possibility of some of them being severe," said disaster risk management spokesperson Charlotte Powell. According to Powell, the main disruptive weather potentially coming from the severe thunderstorms is heavy downpours of rain, which could cause flooding, strong and damaging winds, as well as a possibility of large amounts of small hail.
Impacts are expected to be minor at this stage, but Powell said there was a small possibility of certain areas being significantly affected. Areas such as informal settlements over the Cape Flats and southern Peninsula are expected to be affected, with flooding and strong winds potentially causing damage.

The recent storm captured in Simon's Town by Shark Explorer.
"All City Services and applicable external agencies are being placed on standby to deal with any potential consequences related to the weather," added Powell.
Business Essentials is Africa's premium networking and business directory.
Read more from our Press Room:
___
How Do You Feel About Freedom Day?
___
Living in Apartments – the Good and the Bad
___
International Supply Chain Day in Johannesburg
---
Related Articles:
Why Millennials are Losing Their Hair
0 comment(s)
---
Removing Vulnerability in Residential and Commercial Estate Management
0 comment(s)
---
What Employers Need to Know About Hearsay Evidence
0 comment(s)
---
Unpacking the BEE Management Tool
0 comment(s)
---
IBA Group Opened a Digital Twin Laboratory
0 comment(s)
---