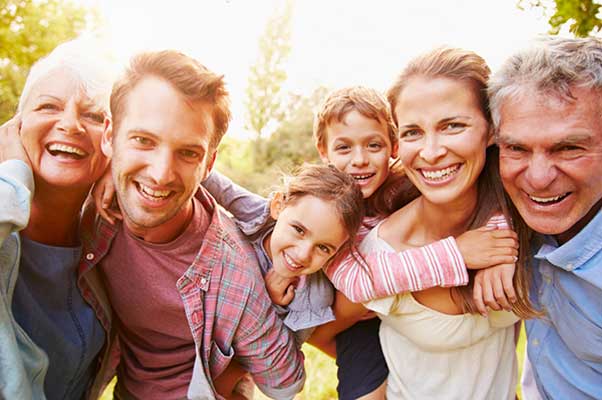 Sound advice on South African relatives visa applications
Immediate family members of South African citizens and residents can have the opportunity to live in our beautiful country if they qualify for a South African relatives visa or permit. The visa only allows temporary residency while the permit grants permanent residency.
The relatives permit and visa can be obtained by first kin and second kin family members of South African citizens or permanent residents. First kin includes parents and children while second kin refers to grandparents, grandchildren, and siblings. It is crucial that you understand the difference between first and second kin, since the conditions for each visa may be different.
When it comes to applying for a residency permit, only first kin relatives can apply for permanent residency. But both, first kin and second kin relatives can apply for temporary residency.
A temporary residence permit will allow you to immigrate to South Africa for a period of two years. You will, however, not be allowed to take up employment. As a first-kin, when you apply for a permanent residence permit, you will be allowed to work and enjoy almost all the rights and benefits of any South African citizen.
In order to qualify for a relatives visa, you will need your South African relative to sponsor you. The required amount for financial support is currently set at R8500 per person, per month. The financial assurance can be a joint means from the sponsoring relative and applicant.
You can renew your temporary residence visa but it will be treated as a new application. In order for your application to be successful, you'll have to meet current criteria.
A permanent residence permit can take up to two years to be approved by the Department of Home Affairs. Thus, it is advised to apply long before you intend to immigrate to South Africa or apply for temporary residence instead.
Documents needed for relatives visa application:
● Passport of applicant
● Proof of payment for visa application
● Documentation that shows the duration and purpose of visit (temporary residence applications only)
● Proof of relationship to relative (birth certificates, marriage certificates)
● Police clearance certificate
● Medical reports
● ID or passport of the South African relative as proof of permanent residency or citizenship
● Proof of funds for financial support
At Black Pen Immigration we would like to help make your dream of relocating to South Africa become a reality. Get in touch with us for more information or to evaluate your eligibility with a free assessment.
Business Essentials is Africa's premium networking and business directory.
Read more from our Press Room:
___
The Role of Transformation Leaders in the Fourth Industrial Revolution
___
EnviroServ Walks Away with Oliver Top Empowerment Awards Nomination
___
The evolution of CBD in South Africa
---
Related Articles:
The 7 Best-Kept Secrets for Buying a Home in 2020
0 comment(s)
---
CRS Engage Platform Builds a More Engaged Workforce
0 comment(s)
---
Can Consuming Collagen Benefit Your Skin?
0 comment(s)
---
Working in Coffee Shops - Is it Safe?
0 comment(s)
---
Cloud Still Too Pricey in SA
0 comment(s)
---