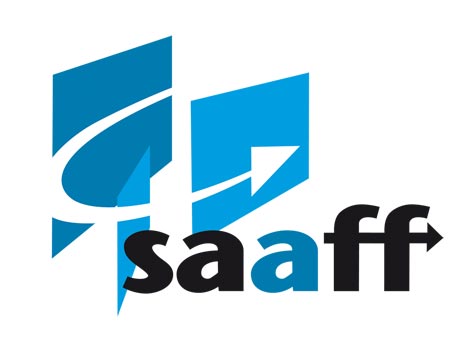 From the 1st of August 2018, SARS will introduce penalties for Reporting of Conveyances & Goods non-compliance
The Reporting of Conveyances and Goods (RCG), one of the three main pillars of SARS's New Customs Act Programme (NCAP) will come under the spotlight at the SAAFF Congress 2018, with an interactive session exclusively dedicated to this topical and important industry issue. This year's Congress of the SA Association of Freight Forwarders (SAAFF) takes place on 29 and 30 August at the Cape Town International Convention Centre in Cape Town.
From 1 August 2018, SARS will introduce penalties for RCG non-compliance. The new Cargo Processing System (CPS) to be implemented under the RCG project reflects the new legislative framework for cargo reporting, as set out in the Customs Control Act, 2014, and significantly improves cargo management and supply chain security. CPS, which includes both import and export reporting as well as transhipment reporting, introduces a number of new supply chain reports, including outturn reports, gate reports and pre-loading notices for containerised cargo.
Although it has been mandatory to submit electronic cargo reports to SARS since 2009, this has never been strictly enforced, in order to give industry the opportunity to develop the necessary capability to report electronically. Following the end of the grace period from 1 August 2018, SARS will impose penalties against all parties in the supply chain who are non-compliant in respect of their reporting obligations as set out in the rules of Section 8 of the Customs and Excise Act, 1964 (as amended).
Three-month Window
"With the grace period for implementing RCG coming to an end on 1 August 2018, the SAAFF Congress will no doubt enjoy lively and robust discussions on the challenges around RCG compliance," says SAAFF CEO David Logan. "The Congress is a unique platform for industry to engage directly with SARS and have their questions answered particularly with a view to possible solutions related to SARS challenges. It is also an ideal opportunity for freight forwarders to assess their level of compliance against the recent SARS/SAAFF workshops," continues Logan.
SAAFF, in partnership with SARS, has already hosted six informative workshops countrywide to industry stakeholders to ensure a smooth transition to the new system.
Logan says that the implementation of RCG is a huge project, with significant technical development required by external stakeholders to become compliant- hence the initial three-month period following the implementation where penalties would not be levied against cargo reporters.
Building on the foundations laid by SARS's current Manifest Processing (MPR) system, RCG will be the first component to be delivered under NCAP. Phase 1 of NCAP implementation is a prelude to the requirements for registration, licensing and accreditation.
RCG is part of the World Customs Organisation, adoption of the SAFE Framework of Standards to Secure and Facilitate Global Trade (SAFE Framework) that would act as a deterrent to illicit trade, secure revenue collections and promote trade facilitation worldwide.
Learn and Have your Say
The congress session on SARS will include an interactive panel discussion, with both representatives from SARS and SAAFF serving on the panel.
SAAFF Congress
Themed 'Logistics through Innovation and technology', the SAAFF Congress 2018 will focus on innovative technology that helps achieve objectives, logistics solutions, opportunities in this economy and the African context, as well as stories to inspire, motivate and transform the industry.
This year's sponsors include Lombard – Platinum, WiseTech Global – Gold, JLT – Bronze and Prestmarine – Bronze.
For more information on the congress, visit www.saaffcongress.org.za or contact the SAAFF Congress Secretariat, Lisa Vickers on +27 (0)21 683 2934 or email info@saaffcongress.org.za
For more information on the exhibition and sponsorships, contact Robert Kaiser on robert@rmc.za.net or 082 782 7599.
Business Essentials is Africa's premium networking and business directory.
Read more from our Press Room:
___
4th Edition of Africa Code Week Kicks Off in Madagascar with a Goal to Empower 600,000 Youth in 2018
___
Seef Umhlanga presents two homes in one with this unique townhouse
___
Happy Mind, Happy Life
---
Related Articles:
How Long Does Debt Counselling Take?
0 comment(s)
---
The Willard® BLUE Battery Promotion Has a Winner!
0 comment(s)
---
The Development of a Solar Photovoltaic Market in Ghana
0 comment(s)
---
Businesses to be Verified Based on New B-BBEE Code Amendments from 01 December
0 comment(s)
---
SAP SuccessFactors & Skillsoft
0 comment(s)
---