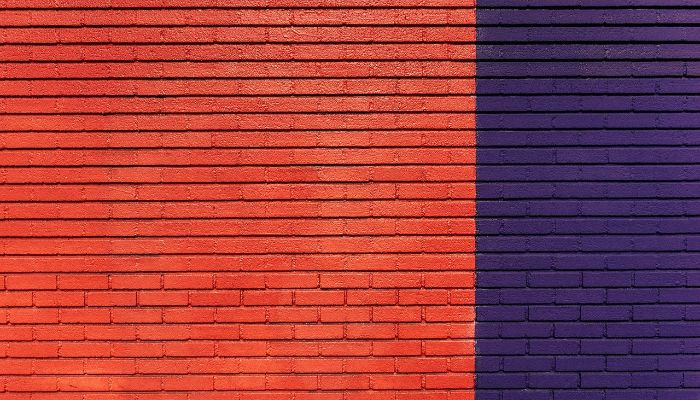 Using the rule of three in living room decor can help you create a room that looks simultaneously polished and inviting
Design theory can feel nebulous. What makes good design? More importantly, how do you nail down good design and bring it into your client's guesthouse, office or hotel? While much of design theory is complex, there's one simple guideline that's easy to put to work: the rule of three. Our eyes like groupings of three. That's why you see the rule of three used in photography, web design and more. Using the rule of three in living room decor can help you create a room that looks simultaneously polished and inviting.
That's always the challenge with living rooms. On the one hand, you want to wow guests with its style. On the other, you want it to be a space in which it feels easy to be there. Balancing the comfort of a room where people can hang out, shop or work with the careful design of the rest of the client's space becomes easier with this simple design tool. Let's discuss three areas where you can use the rule of three in decor.
Cut clutter with the rule of three in coffee table design
Nowhere is the struggle to balance comfort and design more apparent than on the coffee table. This small space needs to be useful. Your client's guests or customers will want to put down drinks and coffee or information pamphlets. You might even want to put your feet up. But it's also a focal point of an office or reception room. Turn to the rule of three to help you dial in decor that impresses and relaxes. When arranging your coffee table, group items in threes. Have a stack of coffee table books? Try three of them. Have candles on the table? Group three of them together.
If you'd like to take a more advanced approach, you can compile groups of similar items, then arrange those groups in three.
Three textures, three times the fun
Don't overlook an office couch. You've put a lot of thought into picking out the perfect couch for your client's space — bring the rule of threes to the space's primary piece of furniture to dress it up and make it look extra cosy. When thinking about pillows and blankets for your couch, you can turn to the rule of threes yet again. Mix a fuzzy blanket with soft, furry throw pillows and more structured canvas ones. Combine a tightly-woven throw with velvet lumbar pillows and large fleecy ones. Play with textures. Using the rule of three will keep your couch from looking messy while giving you space to explore.
Texture can be added to reception desks as well. You can include three types of textures on the front of the reception desk to welcome guests in a new way whilst bringing their eye to a specific point without being too forceful.
Mind your mantel with the rule of three
Does your hotel lobby have a fireplace? The hearth invites people to gather. It also draws their eyes, so it's important to make the most of this design space. There is a fine line between a stark, nearly bare mantel and a cluttered one. The rule of threes can help you walk it with confidence.
When you peruse design blogs, you'll see the rule of threes in living room mantels everywhere. Adding three items to your mantel gives it enough visual interest to hold its own as a focal centrepiece while keeping it from feeling weighed down.
Wherever you want to balance comfort and style, turn to the rule of three in decor. This simple design tool can help you be adventurous and playful with your decor without toeing into messiness. With the rule of three in hand, your living room can be both relaxing and polished.
With Salvocorp's colours, textures and products, interior designers are able to incorporate the rule of three that will wow both clients and guests.
Business Essentials is Africa's premium networking and business directory.
Read more from our Press Room:
___
How to Help Addicts – Recognising Who Needs Help
___
Namib Desert Lodge: A Showcase for Eco-friendly Concepts
___
What You Need to Know about the YES Initiative
---
Related Articles:
TSIBA Helps Entrepreneurs Leap Forward in the Business World
0 comment(s)
---
Zoom Fatigue - Five Reasons Why You Want to Step onto a Plane Again
0 comment(s)
---
Supporting Small Business Through Ecosystem Boost
0 comment(s)
---
The Africa Continental Free Trade Area Protocol on Investment: A Prickly Pear for SADC and other Regional Economic Communities
0 comment(s)
---
#TakeControl Over Your Debt!
0 comment(s)
---