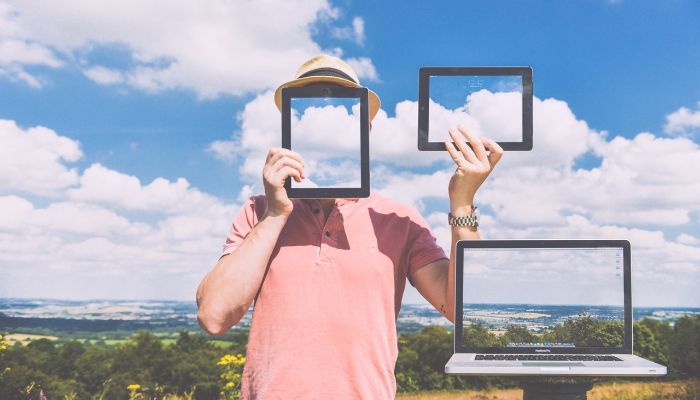 Thought Leadership editorial pieces from Financial Mail Corporate Essentials tailored business directory
Segmented and divided into relevant business categories, our well-structured publication ensures that you can quickly and efficiently find the services you need – located nearest to you.
The magazine introduces you to trusted suppliers in a range of industries, as well as insightful Thought Leadership articles from the leaders in the industry. The list of trusted suppliers, from financial services to logistic companies, office consumable products to IT specialists and many more cuts your search time and enables you to focus on your core business.
The Corporate Essentials targeted business-to-business approach and deep understanding of the diverse corporate environment ensures you direct access to a powerful network of companies and suppliers – both through the printed guide and its digital online counterpart.
Thought Leadership articles in 2018 Corporate Essentials
Musings On Magnificence – Substance. Order. Form. Finesse
By Neil Savage, Managing Director, Robson Savage
Organisational Development Unlocking Employee Engagement
By Dries Lombaard, Director of Strategic Engagement, Strengths Institute
By Stephen Tennant, MD, Tennant Life Benefits
The Importance of Occupational Hygiene in the Workplace
By Clara Odayar, Occupational Hygienist, Hazrisk Consulting
The Youth Dividend – Showing Young Women a World of Opportunity
By Cara Bouwer, Writer & Researcher, WDB Investment Holdings
Blockchains Are Poised to Disrupt Every Industry… Including Yours
By Gideon Galloway, CEO, King Price
The African Leadership Opportunity: Hiring for Imperfection
By Debbie Goodman-Bhyat, CEO, Jack Hammer
Managed Business Services: How MBS Gets You Back to Your Business
By Daniel Lotter, Itec Managed Business Services (MBS)
By Wayne Fyvie, Sales & Marketing Director, Green Office
The Top 5 Conferencing Requirements of Corporates
By Leniese van der Merwe, Marketing Manager, Gallagher Convention Centre
Integrating Cyber Resilience into your Business Continuity Plan
By Michael Davies, CEO, Continuity SA
Entrepreneurial Development – A Solution for Substantive Empowerment
By Gideon Gerber, one of the founding members of SERR Synergy
Banks Lose Veto Over Home Sales in Execution
By Andrew Schaefer, MD, Trafalgar
By Adv. Carien van Dijk, Tax Director, The Supremacy Group
Debt Recovery Communication in a Digital Age
By Dave Holding, Managing Executive, Blake and Associates
By Meyer Coetzee, Director, Prescient Investment Management
The Powerful Benefits of Incentive Travel – and Measuring the Impact of its Success
By Johan Venter, Managing Director, URBAN GINGA
Shaping the Future with Flexibility and Adaptability in the MICE Industry
By Minister Kganyago, Manager: Business Events Marketing, ATKV Resorts
RPA The Robots Are Ready to Arrive in 2018
By Mark Hillary, Analyst, IBA Group
The Future of Work In a Digital World
By Cathy Smith, Managing Director, SAP Africa
Corporate Essentials tailored business directory
Apart from these compelling Thought Leadership articles, in the magazine, you will also be introduced to a range of trusted suppliers in various industries.
The Corporate Essentials 2018 E-magazine.
Business Essentials is Africa's premium networking and business directory.
Read more from our Press Room.
---
Related Articles:
Embrace AI to Remain Competitive in the Digital Business Environment
0 comment(s)
---
Restless Leg Syndrome
0 comment(s)
---
How Can I Wipe My Credit Clean?
0 comment(s)
---
The Smart Money is on Local Tech, Especially for 4IR
0 comment(s)
---
TUHF Secures R700 Million Nod from Standard Bank
0 comment(s)
---