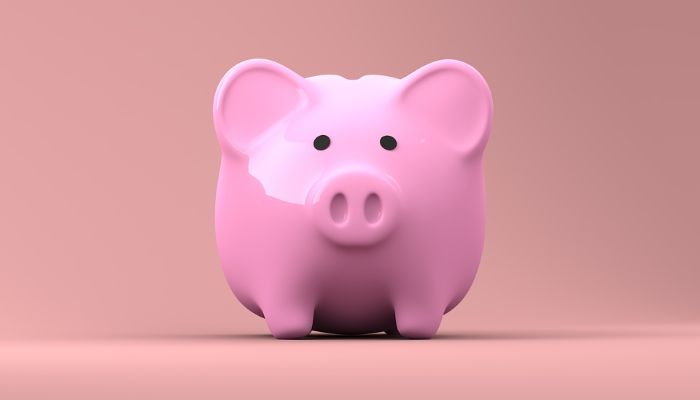 A penny for your thoughts; or savings perhaps
According to an analysis done by savings fintech startup MyTreasury.co.za, South African's household savings rate comes last when ranked against the G20 countries. This is distressing news during Savings Month as it means that too many South Africans are living in debt or eating into their capital.
These findings are consistent with the worrying picture painted by Old Mutual Savings Monitor: among urban working households, an alarming 40% of respondents said they have no form of formal retirement savings at all. 32% of respondents said they would rely on government and 38% their children to support them in retirement. The situation is likely much worse among the not working population.
In addition, many of those South Africans who do manage to squirrel away some money are not saving wisely. While 16 million South Africans do have savings accounts, they are emptier than they should be and according to the latest SA Reserve Bank statistics, about 40% of this money sits in accounts that offer very low interest rates, if any interest at all.
If you have savings, you could be earning as much as 10% on your money each year and grow your wealth faster just by switching to higher interest paying accounts.
MyTreasury.co.za, an independent personal finance comparison website, has helped more than 250 000 South Africans to compare saving options online for almost two years to ensure they get the highest interest, based on personal requirements. The easy-to-use optimiser service is free and provides alternatives after answering a few simple questions. It searches 600 different rates at ten financial institutions to find the best option. You can specify when you need access to your money ranging from one day to five years and amounts from R1 000 to R50 million and the options are constantly expanding.
During national savings month, many organisations are coming out with useful tips and campaigns to get South Africans excited about saving.
Recommendations to save range from lifestyle changes – hunting for bargains, limiting luxury spending and committing to put away a fixed amount of money every month – to more long-term strategies like setting financial goals, consolidating debt and paying off loans early.
My Treasury has come up with a novel approach to boosting savings. For those that are currently saving, it suggests growing your wealth by investing your money more wisely.
Warren Kopelowitz, CEO at My Treasury explains, "Efficient saving can make a massive difference to your wealth. Moving your cash from a call account that offers returns of 3% to a long-term fixed deposit with an interest rate of 10% for example, would effectively double your wealth over ten years!"
With so much to be gained from switching to higher interest rate deposits, why do so many South Africans continue to keep their money in low or no interest paying bank accounts? The savings market is opaque and complex making it virtually impossible to identify the highest paying savings account that best matches your requirements.
For instance, some banks offer higher rates for seniors but do a poor job of marketing this. It is difficult to find bank rate data, without comparing rates across multiple banks and products. Trying to find the best rate for your specific profile and savings preferences is even more convoluted and time-consuming.
My Treasury considers your personal profile, such as your age, to determine whether you are eligible for a preferential rate. In the current economic climate, you can't afford to leave your money sitting idly.
"Savings accounts are a great way to encourage smarter wealth management. Just about everyone has a bank account, and by urging people to see their ordinary bank accounts as tools for actively generating income, we hope to make South Africans keener to save. It doesn't cost you anything to get higher returns on your cash, but you need to know how to compare and where to look," says Kopelowitz.
My Treasury is a gold member of AlphaCode, a club for fintech startup entrepreneurs powered by Rand Merchant Investments. Head of AlphaCode, Dominique Collett, comments:  "Consumers need the right information to make good financial decisions. The complexity of savings products and different interest rate structures and calculations makes it difficult for consumers to accurately compare and is a major problem in growing SA's savings culture. Being able to compare products so you can assess value is important in a competitive market. My Treasury is, therefore, a valuable addition to the fintech landscape as it empowers consumers to make good financial decisions."
Warren Kopelowitz, CEO of My Treasury
Business Essentials is Africa's premium networking and business directory.
Read more from our Press Room:
___
Protect Your Identity With ThisIsMe's FutureProtect
___
Giving our Youths the Edge that they Need to Succeed
___
The Powerful Benefits of Incentive Travel
---
Related Articles:
TSIBA Helps Entrepreneurs Leap Forward in the Business World
0 comment(s)
---
Zoom Fatigue - Five Reasons Why You Want to Step onto a Plane Again
0 comment(s)
---
Supporting Small Business Through Ecosystem Boost
0 comment(s)
---
The Africa Continental Free Trade Area Protocol on Investment: A Prickly Pear for SADC and other Regional Economic Communities
0 comment(s)
---
#TakeControl Over Your Debt!
0 comment(s)
---