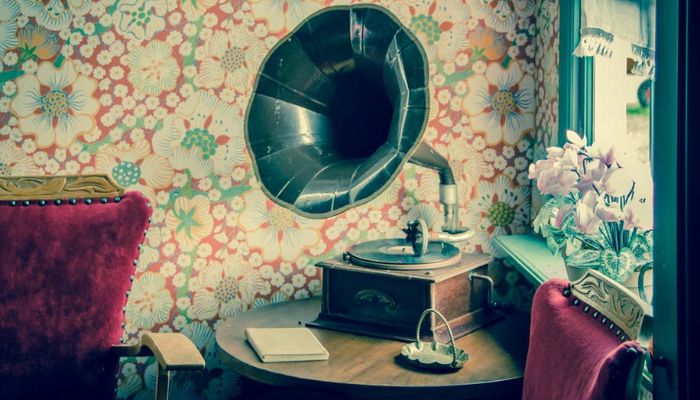 How to Pull Off Modern Vintage Interior Design
When one speaks of vintage interior decorating, often your mind goes straight to an 'old' and 'dusty'  house slightly resembling the European Renaissance, but lately, that is not the case. "Vintage" as a concept has made a comeback from clothing to records, and now interiors too. The vintage interior design makes people remember the sweeter times with 1940's glamour and homes with gorgeous furniture. Vintage interior for modern home design is for those who appreciate the elegant simplicity of old things from antique furniture to cute trinkets bought at the beginning of the last century.
On the one hand, vintage interior design can be quite tricky, but it is also easy to see why many would want to recreate the feel of elegance and nostalgia that is synonymous with homes of the past. The vintage interior design gives off restraint, elegance and the atmosphere of antiquity. When it comes to vintage interior design you do not always have to completely go with a perfect and finished style (you do not want to overdo it), vintage home décor can also find its appeal through the mixing and matching of looks, styles, and pieces.
From choosing the perfect furniture to implementing smaller antique pieces, here are a few ways for you to make sure that your home reminds you of the 'good ol' days':
Natural Materials
Vintage Interior design welcomes the use of natural materials to give your home the ultimate nostalgic feel: wood, stone, forged elements and natural fabrics. These materials will make sure that your home has a feel of something that was designed several years ago.
Colours
Colours also play an important role when it comes to incorporating yesteryear into your home's interior. Instead of going for a full-on paint job, when it comes to your walls, wallpapers are inseparable from the vintage. There is a variety of colours and patterns to choose from. You can find wallpapers that imitate aged walls, frescoes and even ones that come with exquisite patterns.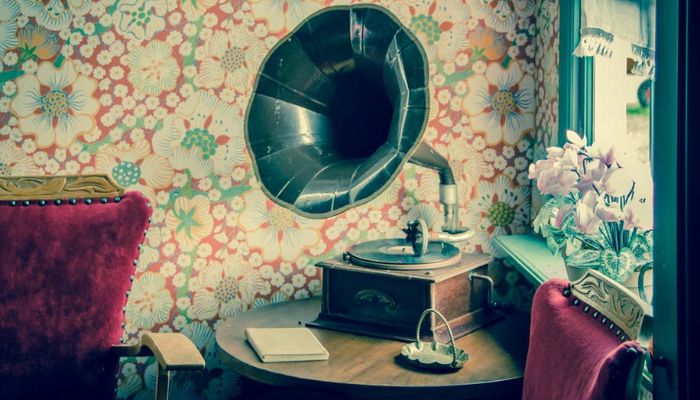 Furniture
This would involve the use of old or artificially aged furniture. When buying furniture that creates a vintage feel, think furniture with history; old-looking and antique. The feel of vintage through your furniture is best created by materials like leather or aged-wood. Look to buy worn, authentic furniture of a certain time in history, complete with complementary accessories or you could opt to buy new waxed, pastel colours or carved interior objects to make sure that your furniture has that antique feel.
Curtains
Another decoration you could add to your home for a vintage touch is some curtains. Not any curtains though, curtains in vintage style are always long and gracefully draped. You could decorate them with some cords or corresponding clips. Curtains representing a certain era come in many shades, designs and tones, you could opt for a floral design or be monophonic as well.
When turning to a vintage style of décor, your desire would always be the need for comfort and warmth, especially in the heart of winter. If you are tired of the modern minimalistic look and want to return to the gorgeous, handmade ornamented furniture, then some vintage interior design is what you need. Vintage design encompasses melancholy, romance and originality, so dare to play around and see what works best in the room.
Business Essentials is Africa's premium networking and business directory.
Read more from our Press Room:
___
Summary of the proposed Tax Amendments 2018 that will affect your Payroll
___
___
South African Youthquake – Businesses to Prioritise Skills For Ramaphosa's YES Initiative
---
Related Articles:
The Rise & Rise of CBD
0 comment(s)
---
Celebrating 30 years of Success!
0 comment(s)
---
Lesedi appointed as EPCM representative for Toronto Group New Charcoal Manufacturing Plant in Wellington, Western Cape
0 comment(s)
---
Vredenburg Transport SMME Shows Adaptagility in Her Business Strategies Despite the Pandemic
0 comment(s)
---
New TSIBA Business School CEO Dr Rudi Kimmie packs a heavy punch in education development
0 comment(s)
---