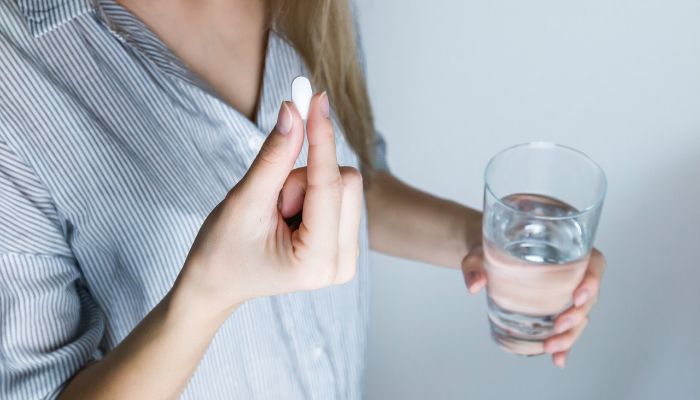 The disease tends to run in families but the actual cause is not known
Endometriosis is a chronic disease that is characterized by period pains, pains during or after intercourse, chronic pelvic pain and sometimes, difficulty to conceive.
Teenagers may have bowel problems and non-menstrual pain. Some often miss school because of the severity of the pain and the associated nausea and bowel symptoms.
Diagnosis
The symptoms and clinical signs of endometriosis are sufficient to allow the doctor to start medical treatment without first doing a laparoscopy. The gold standard for diagnosis is, however, visual inspection and histology of the biopsied tissue.
Treatment options
Pain medications do help to relieve the pain but may induce stomach ulcers if over-used. Pain medications do not affect the size and growth of the lesions, and thus the disease will progress to a higher stage.
Visanne:
It is a progestin developed specifically for endometriosis. It's been shown to be effective in relieving the associated pain, prevent progression of the disease and reduce the size of the existing disease. It is a good choice of treatment for the young and the elderly.
We prefer to use Qlaira in those patients who develop menstrual abnormalities on Visanne.
Oral contraceptive pills
They have been shown to reduce the associated pain and are often used as first-line treatment for the disease. There are however concerns about the effect of the oestrogen component of the pills on the progression of endometriosis.
Zoladex
It is very effective in the management of endometriosis. Add back therapy in the form with oestrogen containing products is essential to prevent bone loss. Zoladex is not our first line of treatment in teenagers because of the negative effects on bone health.
Mast cell stabilizers
There is growing evidence of the immune system dysfunction in patients with endometriosis. Experts regard Mast cell stabilizers as possible treatment options in patients with the disease.
Surgical treatment
Not all patients require surgery. Endometriosis surgery can be very difficult even in the hands of very experienced gynecologic endoscopic surgeons. The surgery may result in a significant reduction in the ovarian reserve thus significantly reducing the chance of conceiving. In general, it is better if the surgery is done by a fertility specialist, trained and experienced in endometriosis surgery. Patient must avoid laparotomy and repeated operations by seeking endometriosis surgeons. They must ask their doctors and gynaecologists to refer them to centres with expertise in endometriosis surgery.
It is important to note that not all gynaecologists are fertility specialists and that not all fertility specialists are endometriosis expert surgeons.
The multi-disciplinary endometriosis surgery team at Femicare Fertility and Advanced Endoscopic Surgery centre, has been involved in endometriosis surgery for more than 10 years. We believe in excision surgery rather than burning the lesion. We are also mindful of the damage the surgery may cause to the ovarian reserve and thus all precautions are taken to limit damage to the ovaries.
Business Essentials is Africa's premium networking and business directory.
Read more from our Press Room:
___
Bathroom Bliss: How to Enhance it on a Budget
___
The ABC of Buying a Second Property
___
Falling Asleep While Driving Can Be Linked To Obstructive Sleep Apnea
---
Related Articles:
TSIBA Helps Entrepreneurs Leap Forward in the Business World
0 comment(s)
---
Zoom Fatigue - Five Reasons Why You Want to Step onto a Plane Again
0 comment(s)
---
Supporting Small Business Through Ecosystem Boost
0 comment(s)
---
The Africa Continental Free Trade Area Protocol on Investment: A Prickly Pear for SADC and other Regional Economic Communities
0 comment(s)
---
#TakeControl Over Your Debt!
0 comment(s)
---