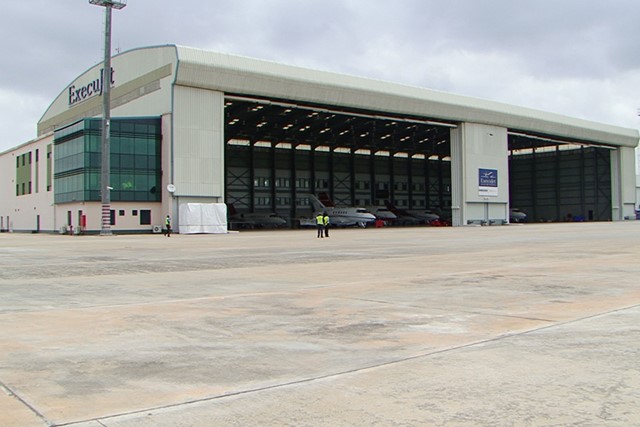 A program that will benefit aircraft owners, operators and users
ExecuJet, part of the Luxaviation Group, is announcing a strategic alliance for maintenance services between its MRO facility in Lagos and local operator Izy Air, based in Abuja, Nigeria.
The move is part of ExecuJet's ongoing development plan in West Africa, as the company aims to support the growth of business aviation movements in the region with the provision of class-leading OEM and avionics maintenance services. ExecuJet's customers will now benefit from preferential rates and extensive MRO offerings, with support now being offered in Abuja.
Gavin Kiggen, Vice President Africa, ExecuJet, says: "Our MRO facility in Lagos is going from strength to strength, and the run of investments we have seen over the past year have succeeded in making ExecuJet the go-to maintenance provider in the region. Thanks to this new agreement with local operator Izy Air, we look forward to extending our competitive pricing, quality service and unsurpassed safety standards to an ever-growing number of customers."
Alex Izinyon II, President, Izy Air, adds: "We are delighted to announce the strategic alliance between Izy Air and ExecuJet. Through this alliance, Izy Air will continue to offer its world class charter and management services with the support of the ExecuJet team in aircraft maintenance services. The building of this symbiotic relationship will allow us to better serve our clients in the region."
Business Essentials is Africa's premium networking and business directory.
Read more from our Press Room:
___
Everything You Need to Know About Online Shopping
___
Equipping Accountants With The Skills That Are Needed In a Digitally Disruptive World
___
Scaling Social Impact: What Is Really Missing?
---
Related Articles:
The Fourth Industrial Revolution
0 comment(s)
---
The Sun Always Shines on the Sonique Side of Life!
0 comment(s)
---
ContinuitySA Partnership Programme Officially Launches
0 comment(s)
---
Intuition as a Leadership Tool – It's Like Having the World Wide Web in Your Head
0 comment(s)
---
Do You Really Know How Much It Costs to Manage Your Company Travel Manually?
0 comment(s)
---