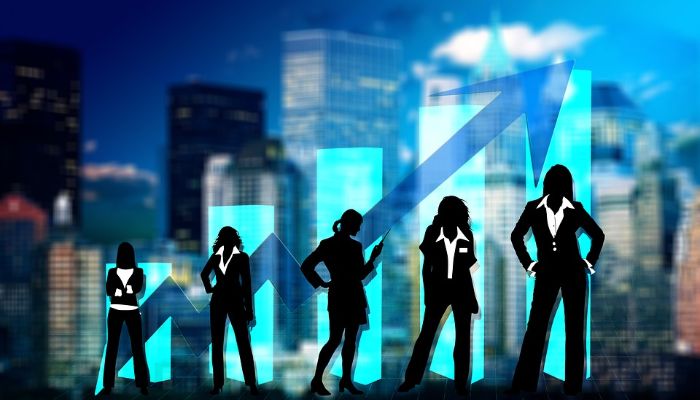 Elevate your professional standing with a strong personal brand
Women in South Africa are earning 27% less than their male counterparts. This is according to the 2017 Pulse of the People report run by IPSOS. The report, which surveyed more than 3 500 employed South Africans across various occupations and regions, revealed that this gap was even wider among top earners, with men earning as much as 39% more than women at a similar level.
Speaking in light of Women's month, Christelle Colman, Managing Director of Elite Risk Acceptances, believes that investing in a strong personal brand can be utilised by women as a means to potentially bridge the gap created by institutionalised gender bias. "Your personal brand is the culmination of your life experiences, unique character, ethical standards, and personality. It is how well you communicate this brand to the world that will ultimately differentiate you from other professionals – something that is particularly imperative for women who continue to face gender-based disadvantages throughout our working lives."
This ongoing challenge has been confirmed by the latest PwC report on executive pay in South Africa, which revealed that women remain significantly underrepresented at senior leadership levels, regardless of their industry. In her previous position, Colman was the only female CEO in a group of 35 countries. "The reality is that we currently live in an unequal society. I believe that having invested in my own personal brand a number of years ago, combined with the drive to get to the top of my career, is what led to me landing a job as the CEO of a local arm of a global brand. The work I do and the extent of my network – accessible online – played a major role in securing that all-important first interview."
However, starting the process of presenting yourself as a marketable brand can quickly become overwhelming. To prevent this from happening, Colman offers the following tips in building your own personal brand.
Think of building a personal brand as a marathon, not a sprint
Consider your personal brand an asset that you have to grow and refine over time. While this brand will naturally change as you mature over the years, it is vital to ensure that what you present to the world remains consistent with who you are. In this sense, you can build an invaluable asset over time, requiring very little financial investment.
Maintain your personal brand
Managing this asset with care is, however, essential. Your personal brand, which takes time to build, can, unfortunately, be ruined in a moment through one public blunder. It is important to remember that everything you say in the media, write on a blog or share on social media, adds a little building block to your growing personal brand. Once a comment or statement is released into the public or online, it is very difficult to take back, so be sure that nothing you are communicating can be easily misinterpreted or misrepresented.
Uphold a level of professionalism
If your goal is to build a sustainable personal brand for professional reasons, it is advised to keep your private life private, at least to a degree. Stay clear of any potentially controversial political and religious comments, as well as emotional outbursts about things like bad service or failed relationships.
 Keep it real
The most important aspect of the personal brand building is authenticity and, as such, sharing a bit of well-curated personal information with the world from time to time can help in creating a more meaningful brand that people can connect with. A well-placed post about a trip or family vacation, for example, tells the world you are interested in broadening your horizons with travel, and that family matters.
Remember: your voice, your power
Finally, once a strong personal brand has been established, it is important to be mindful that in addition to distinguishing yourself professionally, it also gives you a voice. Colman advises women to continue talking about the challenges they face in business and in life as women.
Today, Colman heads up a budding start-up for Africa's oldest insurance group, Old Mutual Insure. Elite Risk Acceptances is a new entry into the high-net-worth insurance market providing bespoke short-term insurance and personal risk solutions to high-net-worth individuals.
"We still have a very long way to go before we see true equality in the workplace, but we have come a long way. The freedom we have to be ourselves in this country is unparalleled. "If we remain focused and work together towards a better, more equal South Africa, we have the power to make things happen," concludes Colman.

Christelle Colman, Managing Director of Elite Risk Acceptances
Business Essentials is Africa's premium networking and business directory.
Read more from our Press Room:
___
Everything You Need to Know About Online Shopping
___
Equipping Accountants With The Skills That Are Needed In a Digitally Disruptive World
___
Scaling Social Impact: What Is Really Missing?
---
Related Articles:
TSIBA Helps Entrepreneurs Leap Forward in the Business World
0 comment(s)
---
Zoom Fatigue - Five Reasons Why You Want to Step onto a Plane Again
0 comment(s)
---
Supporting Small Business Through Ecosystem Boost
0 comment(s)
---
The Africa Continental Free Trade Area Protocol on Investment: A Prickly Pear for SADC and other Regional Economic Communities
0 comment(s)
---
#TakeControl Over Your Debt!
0 comment(s)
---