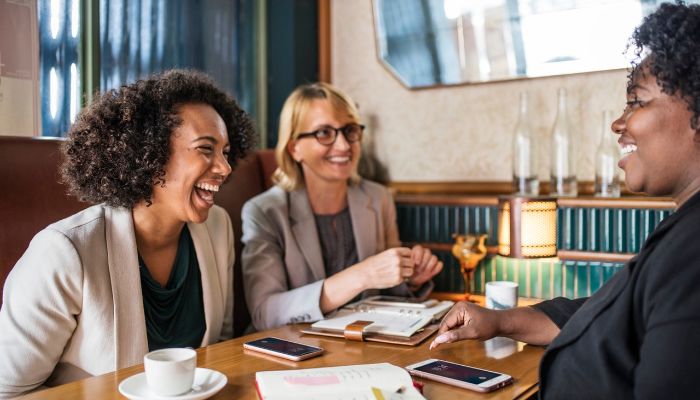 Empowering women to become leaders in business is very much in line with diversifying and transforming the business field
Women's Month in South Africa celebrates women's rights. This is in tribute to some 20 000 women who marched to the Union Buildings on 9 August 1956 to protest against pass laws.
Today, according to Statistics SA, women make up 51% of the population. Women continue to "remain relatively underrepresented in positions of authority and power". Women fill just 44% of skilled posts (managers, professionals and technicians). This figure has remained predominantly unchanged in 15 years.
This is despite the fact that the South African Constitution's Women Empowerment and Gender Equality Bill calls for 50% representivity in decision-making positions.
Thebe Tourism Group (TTG) is the oldest black empowered company in South Africa and strives to be a key driver in empowering women in business.
Judiet Barnes
"Thebe has a goal of leading transformation in South Africa, part of which involves ensuring diversity in the tourism industry, and in business in general," explains Judiet Barnes, TTG Marketing Manager and Kruger Shalati General Manager.
"For too long women have been seen as the weaker gender, often leaving them feeling unworthy of power-roles. We need to change this perception. Women today are strong, multi-tasking lionesses who can take on anything, while being challenged on multiple levels. Empowering women to become leaders in business is very much in line with diversifying and transforming the business field."
A sense of entrepreneurship
While TTG operates on a corporate structure, Barnes explains that there is "a sense of entrepreneurship" and "a feeling of incubation and learning within the safety nets of a big organisation". She believes that we need more support and flexibility for businesses in general. Support to create opportunities for more women to take on senior positions.
"Many women hold families together, while making work decisions. If given more support and flexibility to juggle between personal life and professional life, if a child is sick at home for example or if different hours are necessary to complete a school run, it may become more appealing for more women to take on powerful roles in business," she says.
This flexibility, combined with skills training, mentorships, networking opportunities, and the freedom and space to solve problems and come up with creative ideas, is crucial for female empowerment in business.
Barnes herself started at TTG as Marketing Manager reporting to the GM of marketing. This was before taking on a more strategic role and managing the marketing roll-out for the Cape Point concession. She then became involved in business development, focussing on unique product conceptualisation and tenders. Now, she is taking the opportunity to head up the new Kruger Shalati concession.
"I consider myself extremely fortunate to work for an organisation which gives opportunities to try new things, make mistakes and enable you with the skills and support to do so," she says.
Siphesihle Penny Ndlela
Siphesihle Penny Ndlela is the founder and CEO of Soul Traveller Tours, a member of TTG and the first group travel tour operator in the country focused on the domestic market.
For her, empowerment is internal. As an entrepreneur for the last 20 years, she says her career path has been a very challenging journey.
"My personal skill has been resilience and the ability to continue even when the going was tough. I believe you have to empower yourself," she says.
But, she adds, if you, as a business or an individual, want to support women in their empowerment, then it is essential to support female-owned and run businesses.
"Empowering anybody in business requires support which, by my definition, is regular business. If you are not purchasing from a woman in tourism, from a B&B or tour operator, no amount of promised grants or other funding is empowering enough. Empowerment requires consistently and regularly purchasing from women in business. Just keep buying!"
From a business perspective, in supporting another business, she says empowerment is about trust and autonomy.
"TTG has supported my vision, but allowed me to fulfil it in an autonomous way. That, I believe, is empowerment. They believe in my personal vision enough to not interfere in how it is implemented. They are not just ticking a box to say they have supported a black woman in tourism. I have autonomy to make decisions and be fully responsible of the trajectory of my business," she says.
Celeste Bell
Celeste Bell believes that it is imperative for women to be empowered to show their worth in any industry. For her personally, this support came in the form of mentors in her career who supported her through difficult situations while allowing her to learn from her mistakes.
She started as a General Assistant at Cape Point before receiving a promotion to Supervisor in 2004. Celeste worked her way up the ladder. She held positions such as Maintenance Administrator, Safety Officer, Stock Controller and Deputy Manager. And, in 2013, she became the first person of colour to hold the position of General Manager of the consignment.
"From the time I started as a general worker, I have gained the necessary skills and knowledge to make informed decisions with confidence. Being allowed to make these decisions, with consequences, greatly improved my confidence and self-awareness," she says.
By supporting women in their career growth, TTG aims to highlight that empowering women in tourism, and in any business, is crucial for transformation. This is necessary to provide a sustainable support structure for future generations in South Africa.
Business Essentials is Africa's premium networking and business directory.
Read more from our Press Room:
___
Are You On The Road To Burnout?
___
A guide to Special Cargo: White Lions visit Prague
___
The Best of Business in South Africa: Fezile Dhlamini of Green Scooter
---
Related Articles:
What are the Real Benefits of Submitting a PAIA Manual?
0 comment(s)
---
How Long Does Debt Counselling Take?
0 comment(s)
---
The Willard® BLUE Battery Promotion Has a Winner!
0 comment(s)
---
The Development of a Solar Photovoltaic Market in Ghana
0 comment(s)
---
Businesses to be Verified Based on New B-BBEE Code Amendments from 01 December
0 comment(s)
---