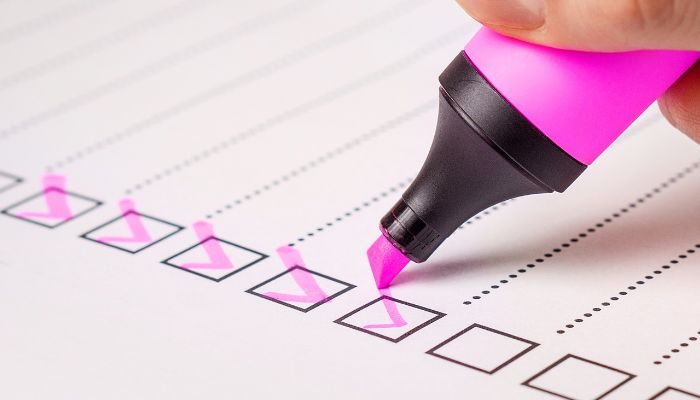 Time spent on crafting an agenda that promotes the right level of conversation about the right issues is time well-spent
Meetings of the governing body provide the mechanism through which strategic decisions are taken and the organisation's performance is monitored. It is vital to properly structure the agenda of each meeting in order to ensure that the governing body considers the right issues and thus makes the right decisions.
"In law and in terms of governance codes like King IV, governing bodies have wide responsibilities, including ultimate responsibility for the organisation's performance and, in the case of companies, directors are held personally liable for the decisions taken," says Anton van Wyk, Chair of the Corporate Governance Network, a forum of the Institute of Directors in Southern Africa sponsored by PwC. "As the responsibilities of the governing body expand, it is vital that the agendas for its meeting provide the right framework to encourage the right decisions to be taken."
Clearly, the organisation's unique strategy and context drive the ideal agenda for any governing body.
The Chair is responsible for compiling the agenda, in consultation with the CEO and the company secretary.
The following principles inform the process:
• Agendas must be flexible enough to accommodate changes in both the internal and external environments in which the organisation operates. A critical focus should be on providing members with regular updates by experts on recent development and trends.
• Day-to-day management of the organisation should only be included if issues that would impact its functioning, reputation or future strategy arise.
• Members must satisfy themselves that they are receiving the right information and that it is credible.
• The records of the meetings of the governing body are important because they provide a useful guide for future deliberations, resolving future disagreements and providing a legal defence. Minutes should be accurate.
As already noted, the actual items on the governing-body agenda would depend on the organisation's particular circumstances and strategy.
Permanent agenda items
• Stakeholder relationships
As awareness has grown that organisations rely on, and effect, a complex web of entities and not just shareholders. Make stakeholders a prominent agenda item, and integrate them proactively into the risk-management framework.
• Accounting/ financial results
Financial results remain one of the key performance indicators for organisational performance. Governing bodies often rely too heavily on audit committees. They should be alert to the warning flags of financial irregularity. These include complicated corporate structures, substantial intragroup financial transactions, use of special-purpose vehicles, complex shareholder transactions relating to acquisitions and the like.
• Governance and risk management
A critical focus here is how governance principles, including governance codes, are being embedded into business conduct and practice. King IV will be a specific focus area.
• Strategic planning and risk management
Strategic planning is now a fundamental responsibility of the governing body. Currently, macroeconomic and sustainability issues are hugely complex and will have far-reaching impacts on all organisations.
• Talent management
Governing bodies are responsible not only for recruiting the top corporate leaders but also for ensuring succession planning. This would also include the governing body itself.
• Sustainable development
Identify and report on sustainability issues. Investors are paying increasing attention to the impact of sustainability issues on long-term viability.
• Impact of the economic environment
The 2008 financial crisis continues to affect the availability of credit. Companies that rely on debt financing will want to continue focusing on this area.
• Technology and information governance and security
Governing bodies must ensure that their organisation's business strategy attunes to the digital world.
• Remuneration disclosure and policies
Remuneration remains a hot-button topic. Recognise that disclosing the organisation's remuneration practices and the philosophies that underlie them help defuse a great deal of stakeholder anger about salaries that are apparently unfairly high.
"Time spent on crafting an agenda that promotes the right level of conversation about the right issues is time well-spent," concludes van Wyk. "Without it, it is likely the governing body will not exercise oversight effectively, and will fail in its duty to guide the organisation successfully into an uncertain future."
The IoDSA's Corporate Governance Network has recently published a paper on this topic: The governing body agenda. Two other papers relate to this topic: Governing body's role in cyber resilience and Governing bodies' role in preserving the broad moral landscape.
Business Essentials is Africa's premium networking and business directory.
Read more from our Press Room:
___
Old Mutual Cape Town Will Go "Off The Water Grid" With Launch Of Water Filtration Plant
___
Empowering Women in Business Crucial for Transformation
___
A National B-BBEE Strategy
---
Related Articles:
TSIBA Helps Entrepreneurs Leap Forward in the Business World
0 comment(s)
---
Zoom Fatigue - Five Reasons Why You Want to Step onto a Plane Again
0 comment(s)
---
Supporting Small Business Through Ecosystem Boost
0 comment(s)
---
The Africa Continental Free Trade Area Protocol on Investment: A Prickly Pear for SADC and other Regional Economic Communities
0 comment(s)
---
#TakeControl Over Your Debt!
0 comment(s)
---