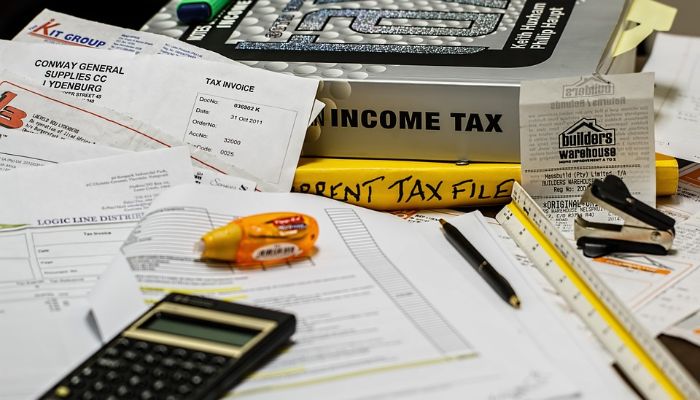 Tax compliant businesses have an advantage for securing crucial finances
As a business owner, you've worked endless hours and poured all of your energy into your business. But are you aware of all the tax risks?
The tax question can be a thorn in the side for any business owner. By ensuring your company is tax compliant at all times, you will go a long way of securing crucial finance as and when required. If not, your business may lose interest from investors or potential customers. As a result, you run the risk of additional taxes, penalties and interests from SARS.
As a business owner, you should ensure the annual compliance of the following taxes, amongst others:
Income Tax
Income tax is the key tax that has an impact on all business operations, regardless of how small it may be. Income tax is paid over to SARS in two tranches during the financial year. In business terms, these returns and payments are referred to as provisional tax returns and payments.
Value Added Tax (VAT)
This is an indirect tax, which means the government receives money from the manufacture or sale of goods and services, rather from direct payments from the taxpayer to the government. It is compulsory for your business to register as a VAT vendor if your business generates a turnover of greater than R1 million per annum.
However, should your business generate a turnover that's less than R1 million but exceeds R50 000, registration is voluntary.
Dividends Tax
Dividends tax is a withholding tax, borne by the shareholder but paid over to SARS by the company issuing the dividend. The dividends take should be paid to SARS on or before the last day of the month following the month in which the dividend was paid. This tax is levied at 20%, after it was increased from 15% to 20% in the 2017 budget.
Capital Gains Tax (CGT)
As a legal entity with the aim of generating healthy profits, your business will be party to several transactions in the future, which will generate profits. The income tax generally classifies proceeds as either an income or asset. Profits or losses of are subject to CGT.
Pay As You Earn (PAYE)
PAYE is a withholding tax on income payments to employees. The amounts withheld are treated as advanced payments of income tax due. This employee tax is refundable to the extent it exceeds tax as determined on individual employee tax returns.
Don't risk the all the hard work you've put into building your business by not complying with the relevant tax regulations.
Your Financial Partner (YFP) is a SAICA registered black-owned professional firm that takes care of your financial and compliance requirements while you focus on running and growing your business.

YFP was started by CEO Fikile Futwa
Business Essentials is Africa's premium networking and business directory.
Read more from our Press Room:
___
___
Online Dementia Support Group Launched
___
The Launch of A New Market Access Platform
---
Related Articles:
Embrace AI to Remain Competitive in the Digital Business Environment
0 comment(s)
---
Restless Leg Syndrome
0 comment(s)
---
How Can I Wipe My Credit Clean?
0 comment(s)
---
The Smart Money is on Local Tech, Especially for 4IR
0 comment(s)
---
TUHF Secures R700 Million Nod from Standard Bank
0 comment(s)
---