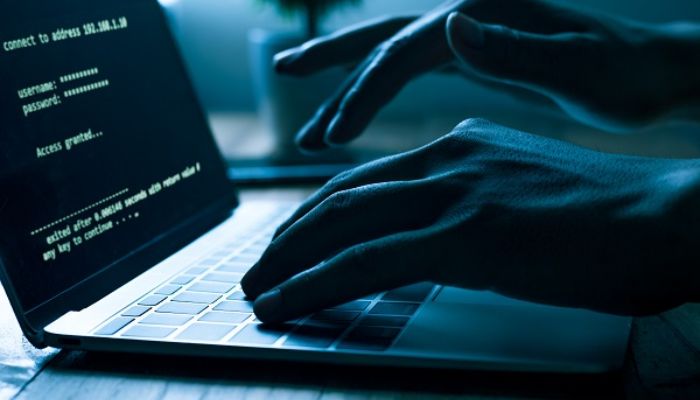 Globally, people are becoming progressively connected with all types of smart devices, and cybersecurity is now an international concern
The amount of data that businesses and their customers are generating is increasing. With this comes an aggregate number of people maliciously trying to obtain personal data. Over the past few months, we experienced increases in ransomware attacks, huge data breaches and financial fraud. Organisations across the globe no longer have an option other than to be cyber secure regarding their network protection, internet banking, and online infrastructure.
WHAT IS CYBERSECURITY?
It is the protection of Internet-connected systems, including hardware, software networks, technologies, programmes and data, from cyber attacks (digital/malicious attacks). Information security, which is designed to maintain the confidentiality, integrity and availability of data, is the greatest aspect of cybersecurity. These attacks are usually aimed at accessing, changing, or destroying sensitive information; extorting money from data controllers; or interrupting business processes.
An organization should have an integrated approach towards cybersecurity whereby the people, processes, and technology should all work together to create an effective defence from cyber-attacks.
This blog forms part of a sequence of blogs around this important topic. This week, we look at the basic requirements of cybersecurity.
WHY IS IT IMPORTANT FOR BUSINESSES?
Effective cybersecurity reduces the risks/damages of cyber-attacks and protects organisations and individuals from the unauthorised access of systems and data.
Organisations are storing their sensitive data on third-party cloud-based services, and this has made data more exploitable and accessible than ever.
As a business, it is extremely important to maintain and protect the physical property against intruders and potential theft of personal information held by organisations. Cybersecurity is of importance to safeguard a variety of sensitive data in a company. This data includes employees' Social Security numbers, passwords, banking details, etc.
CONCLUSION
Cybersecurity should be comprehensive, detailed and continuously monitored, regardless of the size or growth trajectory of the business. Computer networks are likely to always be targeted, despite efforts and input from specialists. Having the right level of precaution and specialist assistance is vital to minimise risks, control damages and protect the business from a cyber breach.
SERR Synergy assists businesses in compiling an Information Security Management Systems (ISMS) Policy where the physical information and cybersecurity risks of organisations are identified and managed to maintain the confidentiality, integrity and legitimate availability of data.
Don't miss the next part of our analysis and practical guide in ensuring cyber security and how cybersecurity relates to all aspects of Information Compliance Legislation in South Africa.
By Retha van Zyl
About the Author:
Retha van Zyl completed her BCom Hons (Economics and Risk Management) studies at the North West University. She joined our team in January 2016 where she currently holds the title of 'Information Compliance Advisor'. Retha specialises in POPI and PAIA Compliance, which includes compiling and submitting PAIA Manuals to the Human Rights Commission. She compiles and implements Information Security Management Systems (ISMS). She identifies the risks associated with information security in each department within an organisation.
Sources:
https://searchsecurity.techtarget.com/definition/cybersecurity/ https://www.cisco.com/c/en/us/products/security/what-is-cybersecurity.html
https://luminet.co.uk/importance-cyber-security/ https://www.quora.com/What-is-cyber-security-Why-is-it-important/
https://www.alienvault.com/blogs/security-essentials/global-cybersecurity-concerns-in-2018
Business Essentials is Africa's premium networking and business directory.
Read more from our Press Room:
___
What are the Tax Consequences for Ownership Trusts?
___
A Classic Family Home and Sanctuary in the Leafy Suburb of Bryanston
___
What is Keratosis Pilaris?
---
Related Articles:
Why Millennials are Losing Their Hair
0 comment(s)
---
Removing Vulnerability in Residential and Commercial Estate Management
0 comment(s)
---
What Employers Need to Know About Hearsay Evidence
0 comment(s)
---
Unpacking the BEE Management Tool
0 comment(s)
---
IBA Group Opened a Digital Twin Laboratory
0 comment(s)
---