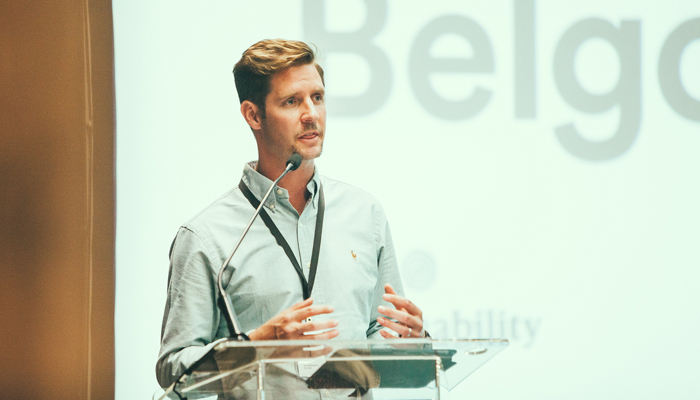 This month, Belgotex proudly announced the appointment of Edward Colle as CEO
Over the past year, Edward has worked with thought leaders and key stakeholders to rediscover the founding values that have driven the brand from strength to strength. These values are woven into 35 years of history. Values that will be realised in Belgotex's future communication efforts as core strategic pillars.
Under the recharged Brand DNA, Belgotex reinforces their vision. Their vision is to be a recognised, world-class, African brand showcase. They do this through their deep connection with their people, product and the planet. We are proud to be a local manufacturer with deep international roots and a progressive approach to providing greener flooring alternatives – with this, we seek to continuously evolve and grow to remain a relevant player in the country's design community. The Sales & Marketing portfolio will continue to fall under Edwards leadership – his intuition for good design, crafted quality and real, human, experiences has been a catalyst for our new brand identity.
Changes to the Board of Directors of Belgotex Floors (Pty) Ltd include the appointment of Frank Moffat as Chief Operations Officer, Jade Peter as Human Resources Director and Steve Truter as Chief Financial Officer.
Please join us in wishing Edward all the best in his new role. We have no doubt that he will receive the full support of the entire Belgotex South Africa family.
Business Essentials is Africa's premium networking and business directory.
Read more from our Press Room:
___
The Launch of Pay-As-You-Trade Solution Enables Small Businesses To Grow
___
AVBOB Declares R3,5 Billion Centennial Benefit To Members
___
WP Rugby New Associate Sponsor
---
Related Articles:
The Fourth Industrial Revolution
0 comment(s)
---
The Sun Always Shines on the Sonique Side of Life!
0 comment(s)
---
ContinuitySA Partnership Programme Officially Launches
0 comment(s)
---
Intuition as a Leadership Tool – It's Like Having the World Wide Web in Your Head
0 comment(s)
---
Do You Really Know How Much It Costs to Manage Your Company Travel Manually?
0 comment(s)
---