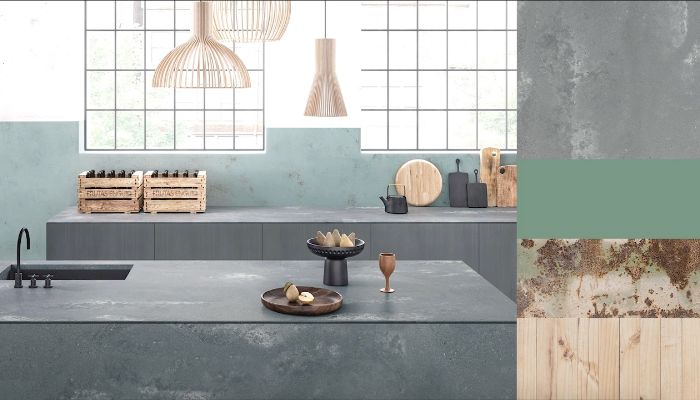 Caesarstone South Africa launches a five-part design video series that will bring your dream kitchen to life
Caesarstone scoured and filmed every inch of Milan Design Week 2018. They consulted with the ultimate authorities in design and dissected the multitude of diverse trends. Caesarstone South Africa is proud to present the predictions of what the Future kitchen has to offer. What it will look like, what it will feel like and how it will contribute to the efficiency of your everyday life.
In conversation with local and international experts, these dialogues offer the latest design innovations to the South African market, and translates them into attainable mood boards; geared to galvanize the viewer into action. The five part design series is inspiring and informative and will assist you in making the best design decisions for their kitchens and homes.
Bigger, greener, smarter and ever so stylish are just a few hints of how the heart of the home is being transformed into a magnificent, and essential, central hub. Every episode concludes with a detailed moodboard so that you can recreate the look yourself in your own home. Whether you are drawn to a timeless trend or an industrial look, you will be able to find the inspiration that you need, as well as plenty examples of the different ways to incorporate the look successfully.
For over 30 years Caesarstone has been inspiring the world's best kitchens. They believe that authentic design exists in every human being and that you are your own designer. This series offers you the opportunity to journey with Caesarstone to discover your future kitchen.
Watch The Kitchen of the Future video
Business Essentials is Africa's premium networking and business directory.
Read more from our Press Room:
___
5 Reasons to Subscribe to our Epic YouTube Channel
___
Beware of Misspending
___
All About Viral Warts
---
Related Articles:
Why Millennials are Losing Their Hair
0 comment(s)
---
Removing Vulnerability in Residential and Commercial Estate Management
0 comment(s)
---
What Employers Need to Know About Hearsay Evidence
0 comment(s)
---
Unpacking the BEE Management Tool
0 comment(s)
---
IBA Group Opened a Digital Twin Laboratory
0 comment(s)
---