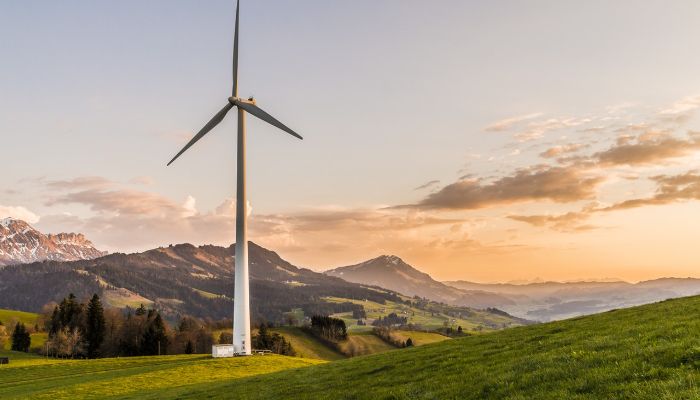 Barloworld Logistics' supplychainforesight challenges local industry to view environmentalism through a financial lens
Green credentials have become a fashionable must-have for organisations in most industries. However, to effect real change, environmental policy needs to be far more than rhetoric, or indeed, a compliance exercise. It is a simple truth that robust and long-term sustainable practices translate into organisational longevity and success. As such, it is clear that these practices should carry as much weight in the corporate agenda as financial metrics. It is also the truth that this still rarely happens. In the latest supplychainforesight, a primary challenge cited by respondents when attempting to entrench environmental practices is one of limited resources, particularly, in terms of the initial cost outlay that green initiatives may require. For the most part, the C-suite is unlikely to approve capital outlay without direct value accruing from such. So the challenge then becomes the monetisation of sustainability.
Monetising our planet
"Monetising our planet may sound like a mercenary approach to environmentalism, but being able to place a value on action, or in fact, a cost against inaction, goes a long way in moving the green conversation into the boardroom", says Martin Barnard, Human Capital, Sustainability and SHEQ Executive at supply chain specialist, Barloworld Logistics. "Internally, our value of sustainability means we are constantly scanning our operations to seek new solutions to lighten our footprint. Our ability to identify these, and then attach a tangible value to them, means we can translate our initiatives into environmentally, and financially, accretive actions. This not only facilitates investment into such programmes but allows us to translate internal actions into value propositions for our customers."
Now in its 15th year, supplychainforesight is an industry standard in qualitative research and a critical thought leadership piece on business strategy and supply chains in South Africa. In this 18th edition of the report, only a third of respondents indicated that they view sustainable business practices as a financial mechanism. This is surprising since environmental initiatives unlock dual value. Firstly, the cost of doing business decreases thanks to innovative methods, and secondly, customers are more and more seeking to support products and services that are genuinely environmentally friendly. Indeed a recent consumer study found that as many as 88% of shoppers prefer sustainably sourced products. Going further, the benefits from sustainability initiatives can also directly translate into cost savings for customers if managed correctly.
Environmental initiatives
"Multiple value streams are unlocked through the implementation of environmental initiatives. Take, for example, our award-winning performance-based standards system implemented within our transport division. This programme increases the size of vehicles, meaning that their pay-load per trip increases. This translates into a lower cost per trip for both us, and our customers, as well as decreasing the carbon emissions from our fleet," explains Barnard. "Water harvesting tanks in our operations means less municipal water usage, leading to lower running costs, meaning that our commercial models can allow for less overhead. Such examples demonstrate that there are definite congruence's between environmental initiatives, the bottom-line and customer value".
Beyond the direct costs associated with implementing environmental initiatives, the cost of inaction, or disaster recovery should also be translated into financial metrics that are easily understood. Many industries rely on increasingly scarce resources. Few have calculated the impact of such resources being disrupted, or indeed running out. Furthermore, many organisation's disaster recovery plans neglect to include any form of environmental recovery costs, with as little as 22% of respondents in the study indicating disaster preparedness as an environmental consideration. Many businesses have yet to truly understand the cost of, for example, a chemical spill or pollution-related health claims. Added to this, few organisations have truly calculated the financial impact of a trial-by-social-media should they be found wanting in terms of environmental policy, with only 34% of respondents citing reputational damage as a concern.
The cost of sustainability
"The cost of sustainability is not just a current expense – it is a profit driver and value creator for all stakeholders, in both the short and long-term. Truly sustainable organisations are taking actions to minimise and mitigate their every-day operational footprints but are also taking precautionary actions to prevent the fateful what-if scenarios", states Barnard. "Real environmental action is about cleaning up one's acts today, understanding the impact of one's futures and taking action to minimise it from the get-go. It's also about understanding weak points and putting plans in place to make sure that should disaster strike, the environmental and human cost is minimal".
Download supplychainforesight "The Green Revolution" to learn more about the topic and results.
Business Essentials is Africa's premium networking and business directory.
Read more from our Press Room:
___
Interesting Facts About Sleep
___
Kilnerpark Dental Day Clinic
___
A New Oestrogen Test to Help Reduce Cancer Risk
---
Related Articles:
How Long Does Debt Counselling Take?
0 comment(s)
---
The Willard® BLUE Battery Promotion Has a Winner!
0 comment(s)
---
The Development of a Solar Photovoltaic Market in Ghana
0 comment(s)
---
Businesses to be Verified Based on New B-BBEE Code Amendments from 01 December
0 comment(s)
---
SAP SuccessFactors & Skillsoft
0 comment(s)
---