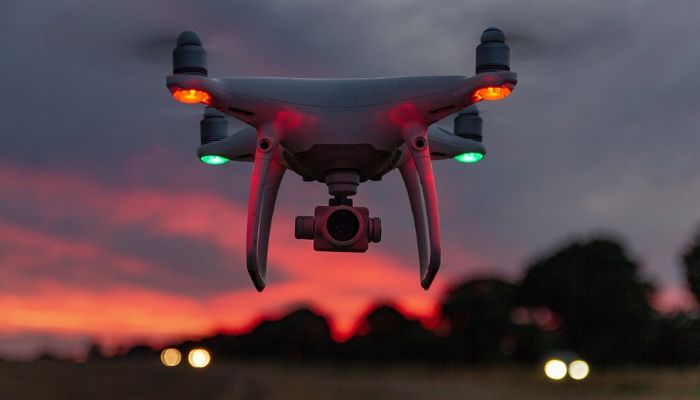 An opportunity you 'drone' want to miss
After successfully hosting their first Drones summit, Smart Link Consultancy is pleased to announce the 2nd Annual Drones Africa Summit which will be taking place from 17 – 18 October 2018 in Johannesburg, South Africa.
As more and more Drones are taking flight, hear how drones' unlimited applications are revolutionising the way we capture, monitor and assist humanity and learn more about regulations, case studies and future technological advancements shaping and impacting the drone industry like Artificial Intelligence (AI), Internet of Things (IoT), Blockchain, Big Data and many more.
The Exhibition showcases the latest cutting-edge drones from industry leaders and operators who are looking at this platform to create new markets, network and be a trusted hub of drone products.
If you are a drone regulator, you have an opportunity to learn about the regulations in Kenya and rest of East Africa. Understand how other countries in Africa and the rest of the world are working towards safely integrating drones into their commercial airspace and discuss best practices and strategies for implementing drone regulations in the country.
Drone end users are invited to gain an in-depth understanding of the various drone technologies. This is an opportunity to learn about the different applications of drones and how they can help you perform your company operations faster, more efficiently, save costs and add to your profitability.
Drone manufacturers, service providers, component providers or software providers have a chance to showcase their company's offerings in front of the major stakeholders in East Africa. Identify the various challenges faced by drone end users and regulators in the region and discuss how your technology can help solve their challenges.
Book your seat today and secure your chance of learning more at the only flagship event boasting an illustrious list of speakers paralleled with great content and practical solutions designed to keep drone pros and enthusiasts at the forefront of a fast-evolving drone landscape. Book to hear from the sharpest minds and industry icons that are at the forefront.
How You Can Register
Register by visiting www.smart-link.co.za and completing the registration form. Alternatively, you can register telephonically by calling 011 434 0491.
Business Essentials is Africa's premium networking and business directory.
Read more from our Press Room:
___
___
Is a Lack of Sleep Wreaking Havoc on Your Health?
___
Afrika Tikkun Hosts It's First ICT Academy
---
Related Articles:
How Long Does Debt Counselling Take?
0 comment(s)
---
The Willard® BLUE Battery Promotion Has a Winner!
0 comment(s)
---
The Development of a Solar Photovoltaic Market in Ghana
0 comment(s)
---
Businesses to be Verified Based on New B-BBEE Code Amendments from 01 December
0 comment(s)
---
SAP SuccessFactors & Skillsoft
0 comment(s)
---