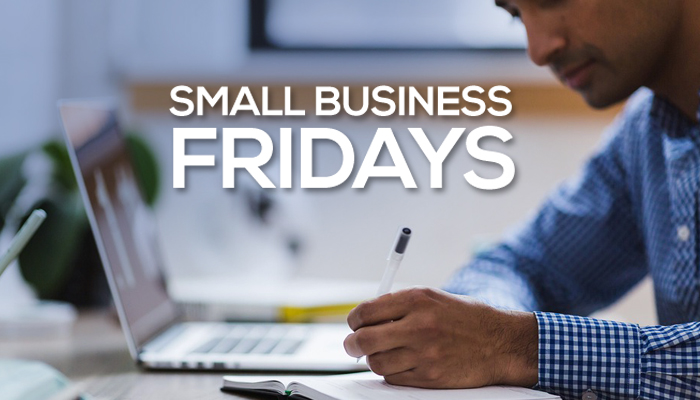 A little bit of support goes a long way!
Today is Small Business Friday – South Africa's biggest small business day of the year. Now in its seventh consecutive year, brought to the nation by the National Small Business Chamber (NSBC) and World Famous Events, the movement is calling on South Africans to choose small and make a big impact by supporting small business.
"Friday 07 September marks Small Business Friday, but it's about so much more than just one day. We're aiming to bring about permanent change so small businesses can thrive all year round with the backing of all South Africans," says Mike Anderson, NSBC Founder, and CEO.
By getting involved in Small Business Friday, South Africans will be able to lend their much-needed support to small businesses, so they can grow, employ more, reduce unemployment, and nurture the country's entrepreneurial spirit.
"If everyone goes big by supporting the small, local businesses can build infrastructure, employ more people from within their communities, and play a more meaningful role in building the nation. Two-thirds of South Africa's working population is employed in a small business which means that when small business wins, everybody else does too," notes Anderson.
Seven reasons to support a small business today:
Small businesses create jobs.
By supporting a small business you'll be keeping valuable spend in your community.
Small businesses give back. As residents with a stake in the welfare of the community, small businesses often champion local causes by assisting charities and NGOs.
In the age of chatbots and call centres small businesses offer superior, more personal customer service.
Your local small business person is usually sharing their passion with the world which means better quality products and services for you to enjoy.
Small businesses give expert advice. They are masters of their craft and can offer cost-effective solutions you wouldn't find anywhere else.
Customer loyalty is truly valued and rewarded. Small businesses take the time to get to know their customers and pay careful attention to repeat customers' needs and preferences, often going above and beyond to add value when it matters most.
South Africans can join this incredible nation-building movement by sharing small business pledges of support today, Friday, 07 September 2018. By visiting the Small Business Friday website, participants can pledge and stand in line to win in the #SmallBizFriday competition.
Business Essentials is Africa's premium networking and business directory.
Read more from our Press Room:
____
An opportunity you 'drone' want to miss
____
Striking the Right Balance Between Activity and Rest Time for the Elderly
____
---
Related Articles:
Zoom Fatigue - Five Reasons Why You Want to Step onto a Plane Again
0 comment(s)
---
Supporting Small Business Through Ecosystem Boost
0 comment(s)
---
The Africa Continental Free Trade Area Protocol on Investment: A Prickly Pear for SADC and other Regional Economic Communities
0 comment(s)
---
#TakeControl Over Your Debt!
0 comment(s)
---
In a Post Covid-World, the Africa Continental Free Trade Area could not come soon enough
0 comment(s)
---