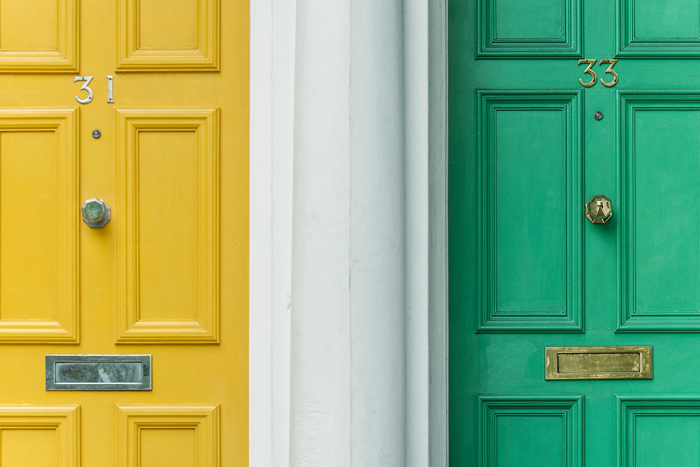 Space, is what most buyers consider when weighing up buying an apartment versus buying a house
But there is far more to consider.
Maintenance costs, for one; a sectional title properties usually has the common areas, swimming pool areas and exterior of the buildings maintained from funds of the body corporate. Levies are used to fund this, and from time to time special levies may be raised should a large maintenance project be undertaken. In the main, homeowners only need to maintain the interior of their premises. There is something to be said for the peace of mind minimal maintenance responsibilities afford you. A house, on the other hand, is more costly to maintain because all maintenance is the responsibility of the homeowner. Swimming pools and gardens require a lot of time and money to stay in tip top shape.
Secondly, the buyer's lifestyle must be considered. If a buyer travels extensively or has security concerns, an apartment may be a better option for them, as opposed to a large freestanding house. Also, in a house, you can entertain as you please, within reasonable limits. Parking and noise are not as much a concern as they would be in an apartment. This, as a third consideration, relates to the rules and regulations for apartments, which are more onerous than for houses, as one can understand. Pets, renovations and the running of the complex are strictly controlled in apartments.
It is vital to be clear on the 'House Rules' when looking at apartments, so that you know what to expect, as a resident. Have a good solid look at the financials too.
When looking to buy a house – look for one that's been well maintained over the years as it will be a solid foundation for you, as the next homeowner.
Business Essentials is Africa's premium networking and business directory.
Read more from our Press Room:
____
Property Point Creates R1bn in Procurement Opportunities for Small Businesses
____
What You Need To Know Before The Medium-Term Budget Is Presented
____
The Fight Against Breast Cancer Continues During October
---
Related Articles:
Cheffing Success Takes A Lot More Than Cooking
0 comment(s)
---
Why Saving Money is Important
0 comment(s)
---
East Africa-China: A Delicate Debt Balance
0 comment(s)
---
2020 Risk Outlook: Use GRC to Build Resilience
0 comment(s)
---
2020 Ushers in New Importance for HR and Payroll Data
0 comment(s)
---