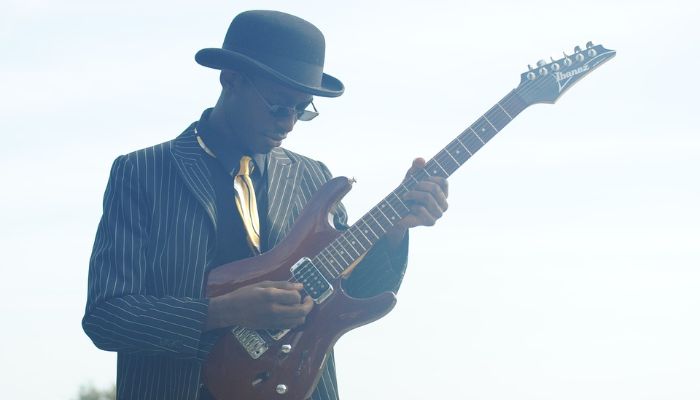 Music for the soul!
Melancholy and having a bout of BI Blues is often a side effect of business users who need to interact with their data but finding it difficult, for a variety of reasons, leading to frustration over not being able to achieve their information related goals.
The inability to react to the multitude of analytical requests in the most optimal and timely fashion is likely a contributing factor of low morale of BI Teams in enterprises suffocating under the chaotic overload of all types of information.
The rapid rate of change in this industry of first collecting, processing, storing then dissecting, dissimilating and finally analysing data – conjures extraordinary measures to fulfill high expectation of data consumers.
Acronyms such as DW, DM, HTAP, LLAP, GEPOF, IoT, NAT, PIM to name only a few continue to sprout up. You must know your ABR (Automatic Baud Rate detection) from your ZNA (Zero Network Administration) in order to keep track of the latest developments.  Meanwhile, the lack of sufficiently trained workforce, low staff retention and vendors with hidden agendas, who promote a technological driven solution which supposedly requires little or NO planning, rushes ahead towards the next round of "that did not work and it is IT's fault" Business Intelligence projects.
Even absurd HR roles are being invented to introduce more resources into BI teams attempting to solve the crisis.  Aspirations to become a Citizen Analyst, Data Scientist, Dashboard Evangelist or Data Storyteller are running high. Everybody wants to be an Information Rock Star!
Understand what should be fuelling the greed for data; it should be driven by true Business goals, are we generating more data so that we can predict and ultimately exercise more control over our customer's behaviour? Or is it simply a matter of believing, that by making all the data available,  it will satisfy whatever data related request hits the playlist…. somewhere in the near future.
Business Intelligence projects typically involve in-depth requirements analysis which will form the cornerstone of the Business Intelligence Strategy.
Careful planning, project management, specialized design techniques plus orchestration of a potentially complex implementation necessitate a thorough understanding of the aforementioned aspects.
If left undiagnosed or untreated BI Blues could have serious Business health implications.  Perhaps it is time to change the BI Blues tune to a more upbeat rhythm!
Curb feeling disconnected and perhaps even depressed about your BI project:
Learn how to complement and extend the lifespan of your EDW, DW and to discuss the roles of Data Lakes, Hadoop, HTAP, Hive, LLAP, Spark SQL and whether or not to ETL /  ELT …Attend the ever popular technology independent course:
Concepts, Design and Modelling for Extended Data Warehousing  
that teaches sound principles to be applied no matter what technology is used.
Business Essentials is Africa's premium networking and business directory.
Read more from our Press Room:
____
The Skills Development Corporation Announced as a 2018 National Business Awards Finalist
____
Women Empowerment – Equality As a Positive Impact-Making Concept Within Business
____
5 Steps To Building a Strong And Transformed 
Corporate Supply Chain
---
Related Articles:
The Africa Continental Free Trade Area Protocol on Investment: A Prickly Pear for SADC and other Regional Economic Communities
0 comment(s)
---
In a Post Covid-World, the Africa Continental Free Trade Area could not come soon enough
0 comment(s)
---
How the Environment Affects Your Health, and What You can do About It
0 comment(s)
---
Resilience is Critical for Business Success in Our Post-COVID-19 Future
0 comment(s)
---
Are You Ready for the 4IR?
0 comment(s)
---