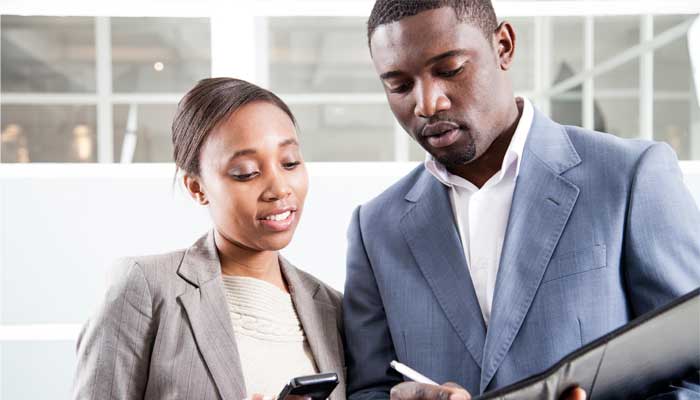 Do you understand the Codes of Good Practice?
Business in South Africa has lived with the B-BBEE Act and Codes of Good Practice for a number of years and it is easy to forget the principles upon which the Codes are based.
The principles are fundamental and essential guidelines that form a basis for implementation and this month we examine not only the principles but also the application of the Codes.
The first key principle in section 2 of the Codes gives us an indication of the seriousness of the Act.
"The fundamental principle for measuring B-BBEE compliance is that substance takes precedence over legal form."
Apart from the words "fundamental principle", the first key concept is "measuring", i.e. business is held to account in terms of its compliance with the Codes.  The next key concept is "substance takes precedence" meaning that what can be seen and what is tangible can be validated in terms of proving B-BBEE implementation.  Thereafter, if we look at the full phrase "substance takes precedence over legal form" we see that it is more important to prove that a business is B-BBEE compliant than merely saying it complies with the law.
Expanding on the above-mentioned principle is that such measurement is applicable on the day that the entity (the enterprise) is measured by the verification agency.  In practice this means you are measured on the substantive proof you can provide during the period that the verification agency analyses the evidence you provide. The business is not measured on what you intend doing but rather on that which can be proved by supplying tangible, valid, reliable evidence of B-BBEE implementation.  Another principle in the Codes indicates a business that cannot provide relevant documentation must not be "recognised", meaning that its B-BBEE initiatives are not valid.
Section 2 of the Codes (Key Principles) also indicates that there is legal provision for dealing with misrepresentation.  Here is a reminder (other than a financial penalty) of what can happen if an entity produces an invalid B-BBEE certificate: The B-BBEE Commission generates a public list of companies that have produced invalid certificates, but have cooperated with the Commission to refrain from using such certificates.  The Commission publishes the names of the entities and their Accountants on its website.
In terms of the application of the Codes, section 3 states that these entities or types of organisations can be measured against the criteria in the Codes.
Organs of state.
Example: government departments rendering a public service at national and provincial level including municipalities (but not courts or departments in the judiciary).
Entities (businesses) that want to do business with an organ of state.
A business that conducts business with another business that has dealings with an organ of state.
Example:  Company A conducts business with a local municipality and company B wants to supply goods to company A.  Both companies must be able to provide a B-BBEE certificate (scorecard).
Congruent with the application of the Codes is the indication of priority elements.
Quick reminder:  there are five elements or essential sections in the Codes with which entities are expected to comply, with each element carrying its own targets that represent compliance.  These elements are Ownership of the enterprise (Black people), Management Control (Black people) in the enterprise, Skills Development (developing competencies of Black employees and Black people internally and externally), Enterprise and Supplier Development and Socio-Economic Development.
Of the five elements, there are three elements that are named as "priority" elements, with an additional compliance or application principle for large enterprises and qualifying small enterprises.
In practise, this means that if your business generates in excess of R50,000,000 per annum then as a Large Enterprise you must reach the targets for the Ownership, Skills Development and Supplier Development.  If your business generates between R10,000,000 and R50,000,000 turnover then as a Qualifying Small Enterprise you must comply with two of the three priority elements: Ownership and either Skills Development OR Supplier Development.
It is important that we understand these fundamental aspects so remind yourself of the legal precedent of these aspects by analysing sections 1 to 3 in the B-BBEE Codes of Good Practice.
At Triple E Training we understand the B-BBEE Codes of Good Practice and all the Acts that support affirmative action in South Africa.  Our team is ready to coach and mentor your committees on the B-BBEE Codes of Good Practice.
Business Essentials is Africa's premium networking and business directory.
Read more from our Press Room:
____
How To Find The Right Candidate For A Job
____
____
Rights of Minority Trade Unions in the Workplace
---
Related Articles:
Avoiding Fish? You'll Want To Take an Omega-3 Supplement
0 comment(s)
---
Building Agile Teams For Company Success
0 comment(s)
---
The Art Of Raising a Reader!
0 comment(s)
---
Summer Festivals Are Made in Winter!
0 comment(s)
---
Marijuana, The Grateful Dead and the Constitutional Court: A Curious Intersect
0 comment(s)
---