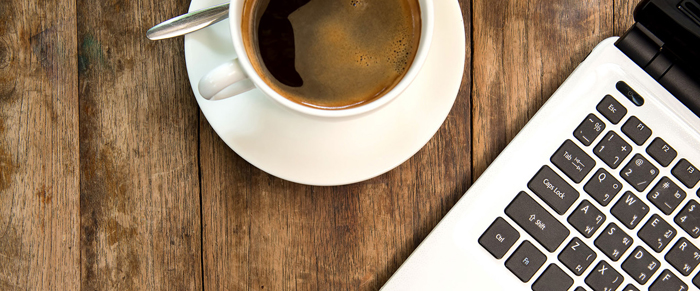 The trend of corporate gift giving is growing
From employees to suppliers, customers and resellers, corporate gifting  is a great way to build relationships with your stakeholders.  More businesses are seeing the benefits of building strong relationships through small, cost-effective gifts which remind people that you value their contribution to your organisation's success.
When it comes to implementing your corporate gifting strategy, the most essential weapon in your arsenal is your gifting supplier. You need a gifting partner that is going to help you achieve your objectives on time, under budget and secure high returns.
5 Things To Consider When Choosing Corporate Gifts
The perfect corporate gift will delight your recipient without exceeding your budget.
Keep the following five factors in mind when choosing a corporate gift supplier (and the gifts themselves). Not only will you impress your recipients, but you'll blow your boss away with your astute, budget-savvy buys that support your sales and marketing efforts.
1. Get Sign-Off On Your Budget Before Approaching Corporate Gift Suppliers
This might sound like a no-brainer, but you'll want to know exactly how many gifts you need and how much you are prepared to spend per unit as a first step.
Too often, those responsible for gift procurement spend hours sifting through options only to discover that the item on their shortlist will blow their budget out of the water, and then they have to start again.
Be sure to build in some "fat". As a general rule of thumb, you should cater for approximately 10 to 15% more gifts than you actually need – just in case a few key names are added to your list.
2. Budgeting for delivery charges
Look out for additional costs, such as delivery fees, and incorporate this into your overall budgeted amount.
Ask your potential corporate gifting suppliers whether the total quoted amount includes delivery. Other things to check with your supplier, when making delivery arrangements include:
Where is your supplier based?
Will your gifts be delivered directly to your recipients, or do you need to arrange for the presents to be couriered from a single delivery location (adding additional charges)?
What is your supplier's turnaround time (e.g. do they offer things like same day delivery)?
3. Be Mindful Of Corporate Gifting Etiquette
Understanding the do's and don'ts of corporate gifting will ensure that you choose a gift that's appropriate for the situation. It's easy, despite the best intentions, to mistakenly purchase a gift which is too intimate or expensive. Both instances can leave your recipient feeling awkward, quite the opposite reaction you were aiming for.
A good corporate gifting supplier will have a wide variety of gift options available or source the perfect items on your behalf. They will guide you and assist you in identifying tasteful, appropriate gifts.
4. Choosing The Perfect Corporate Gift
Selecting the perfect corporate gift requires you to strike a balance between personalised and thoughtful without becoming too intimate. Impersonal gifts will not have the same impact.
It can be a challenge to source 250 gifts that are cost-effective, thoughtful and simultaneously keep your brand top of mind. To do this, you may need to get creative – combining promotional and corporate gifts.
Promotional gifts, like a branded pen or diary, can be combined with a hamper filled with the person's favourite chocolates.
You'll want to partner with a corporate gift supplier who is able to tailor their offerings to suit your brand's needs, including:
–        professional gift wrapping or packaging, and
–        personalised cards to add that personal touch which makes your gift stand out.
5. Combining CSI/CSR with corporate gifting
By selecting socially conscious corporate gifts, you can include CSI/CSR in your corporate gifting strategy – showing your recipients that you care about them as well as your community. When choosing the right corporate gift supplier to partner with, ask about any CSI/CSR initiatives they participate in which could add that additional feel-good touch to your gifts.
Corporate Gifts With Soul
We're passionate about making you and your recipients smile. Hamper World's unique selection of designer, socially conscious corporate gifts guarantee outstanding results. The best part is that our online store makes the process of sourcing and purchasing corporate gifts as simple, fast and hassle-free as possible. Of course, if you're ever in need of consultation, we're just a call or email away.
What are you waiting for? Visit hamperworld.co.za and let's find the perfect gift together!
Business Essentials is Africa's premium networking and business directory.
Read more from our Press Room:
____
Printing SA Provides Skills to the Printing and Packaging Sector
____
How To Go About a Home Loan If You're Self-Employed
____
---
Related Articles:
The Africa Continental Free Trade Area Protocol on Investment: A Prickly Pear for SADC and other Regional Economic Communities
0 comment(s)
---
In a Post Covid-World, the Africa Continental Free Trade Area could not come soon enough
0 comment(s)
---
How the Environment Affects Your Health, and What You can do About It
0 comment(s)
---
Resilience is Critical for Business Success in Our Post-COVID-19 Future
0 comment(s)
---
Are You Ready for the 4IR?
0 comment(s)
---