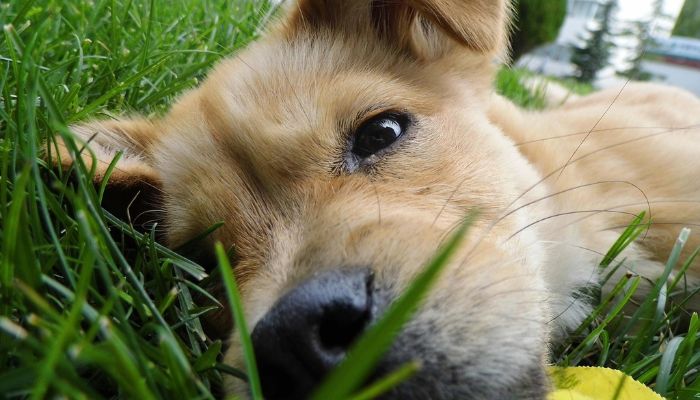 Moving can be a stressful process for people. It can make your furry and feathery friends even more anxious. Pets get stressed out when they are in unfamiliar environments, and even more so when there is commotion that comes with a move.
Animals are very intuitive when it comes to changes so they often will need extra attention to reassure them during a move. They may understand a few words, but they will not comprehend, "Can you please be on your best behaviour over the next few days" or  "could you please move over as I pass with boxes?"
That means it's up to you to get them ready for the move and help them settle when you're in your new home. Preparation is key to make sure things go smoothly.
At PropertyFox, we have put together some tips that you should consider ahead of moving with your pets.
Contact your vet
If you plan on moving with your pets, make sure to get into contact with your veterinarian. You will need to inform your vet, so you can take records and any prescription medications with you. See if they can recommend another vet in your new neighbourhood.
Keep your pets away from the moving process
The best way to reduce stress on an animal is to keep them in the quietest area possible. If you have a dog, you could leave it with a friend or in a kennel whilst you are busy moving. If that isn't possible, try and empty bedroom or garage.
Make sure you check in on them regularly and try to feed or walk them at the time you usually would; having some sense of a routine will ease the transition.
Keep it secluded
While keeping your pet away from the action, it is also important to keep them secluded. Prepare your new home in advance for the pet. Set up as much as you can, even just in a room, before you introduce the animal to the new home.
Confine them to a section of the house while they slowly adjust to their surroundings. Give your pet lots of attention and introduce familiar objects like toys or blankets as soon as possible.
Try to explore the area
Walking and sniffing around the new neighbourhood is a good way to help dogs adjust. For cats, it's a bit trickier. Most recommendations are to keep the feline friend confined to a room for a few days before letting them roam. Be wary, though, pets with separation anxiety may require extra attention.
Moving with fish and birds
While cats and dogs are a family favourite, other animals also need to be considered. Fish respond strongly to stress and a move can be traumatising.
Physically moving fish can be difficult. Plastic bags with tank water is an option for transporting fish short distances. It's worth checking with your local aquarium store for supplies and more details. The bigger the fish, the bigger the challenge.
More than one feathered friend has been known to fly free on moving day. Many people proudly announce that their bird has never flown off the shoulder and then regret the complacency. Birds, like most pets, are very jittery about change. So even when the smartest parrot balks at the idea of being put in a cage, do it on moving day.
With forethought and planning, there is no reason why moving to a new home cannot be accomplished with minimum stress, for both you and your companions.
Business Essentials is Africa's premium networking and business directory.
Read more from our Press Room:
____
Planning For Your Future: Have You Considered The Possibility Of Dementia?
____
Stunning Modern 4 Bed House With 2 Bed Cottage
____
e-Steam: A Groundbreaking Learning Process
---
Related Articles:
The Africa Continental Free Trade Area Protocol on Investment: A Prickly Pear for SADC and other Regional Economic Communities
0 comment(s)
---
In a Post Covid-World, the Africa Continental Free Trade Area could not come soon enough
0 comment(s)
---
How the Environment Affects Your Health, and What You can do About It
0 comment(s)
---
Resilience is Critical for Business Success in Our Post-COVID-19 Future
0 comment(s)
---
Are You Ready for the 4IR?
0 comment(s)
---