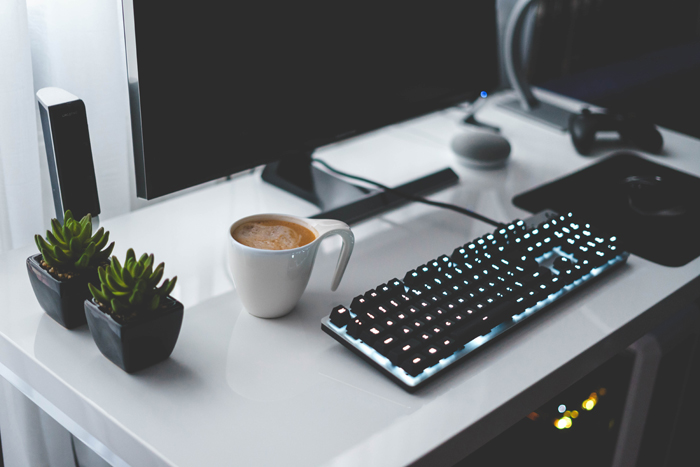 People played games before the Pharaohs
In this article, we explore the history of playing, the role of games in modern times, and the effectiveness of gamification in e-learning.
It is firstly important to establish whether game playing has any relevance in human history.
Empirical studies in the field of Anthropology – the study of human societies, cultures and their development – have shown conclusively that:
'Games are an integral part of all cultures. It is one of the oldest forms of human interaction.' In addition to the social bonding, game playing was used as an educational tool for both young and old.
You have been Gamified
People love playing games as they can stretch themselves beyond their immediate imagination.
We are often not consciously aware of the fact that we are playing. Playing is spontaneous automatic behaviour. It is like thinking without thinking. People have different game playing preferences, and the duration and frequency of playing may also vary.
Game playing today includes a vast spectrum of activities that are not limited to online or mobile gaming, but can also include a family holiday, working on a hobby, and 'playing' on social networks.
Finally, modern Consumer Psychology and Social Network Marketing know very well how game playing can influence human behaviour. For example, Facebook introduced gamification as an integral part of its design.
'It raised Facebook engagement by 92 percent, discussions and comments by nearly 300 percent, and social network traffic by 90 percent.'
Furthermore, consider the 'Black Friday' retail concept. Think about how people wait to shiver in anticipation for the doors and websites to open. When the clock strikes zero, it instantly turns into a shopping frenzy.
What do the Facebook and Black Friday examples mean?
You have been gamified!
The effectiveness of gamification in e-learning
Gamification in e-learning is the application of gaming (playing) concepts in a learning context.
In this article, complete gamification of an e-learning programme is reviewed, and not e-learning that is enhanced with some interactive gaming elements such as animations. Furthermore, gamification in e-learning is not positioned as the be-all and end-all of learning. A comparative analysis of gamified e-learning and other learning designs is not explored.
Is there a positive relationship between game playing as previously discussed and the use of gamification in e-learning? Is gamification in e-learning effective?
Effective learning should have the following elements:
Achievement of measured learning outcomes;
The degree of satisfaction experienced by learners;
Retention of learning; and
Application in the workplace.
Neuroscience in Education explains clearly why gamification in e-learning has a notable positive impact on learning effectiveness. This claim is well established through volumes of research, including the vast studies conducted by the world-renowned research neurologist Dr. Judy Willis. Gamification in e-learning [designed and developed correctly] activates the brain's pleasure circuits by inducing the release of the neurotransmitter dopamine [the pleasure drug].
The pleasure derived from gamified e-learning develops a strong positive association in the brain that serves as a long-lasting affinity [love] for the learning subject that was gamified. This strong positive association facilitates ease in recalling what was learned and is a great motivator to learn more. In addition, dopamine has a relaxing effect that reduces fear and anxiety in learning and entices experimentation.
Furthermore, reward-related signals in the brain from doing gamified e-learning based on positive reinforcement, promote the storage of new information into long-term memory through the midbrain.
A recent comprehensive empirical study by the University of California, Berkley, and Harvard University concluded the following in terms of the effectiveness of gamification in e-learning:
'Many MOOCs [massive open on-line courses available on the Internet without charge to a very large number of people] report high drop off rates. Among the factors reportedly contributing to this are lack of motivation, feelings of isolation, and lack of interactivity in the MOOCs.'

The research investigated the potential of gamification in e-learning, combined with social game elements, for increasing retention and learning success. [Social game elements include instant on-line or mobile chat during the learning, virtual discussions, integration with on-line learning community platforms, as well as interactions with smart characters in the game.]

'Learners in the experiments showed a significant increase of 25% in retention period, and 23% higher assessment performance when the learning had a gamification interface. The inclusion of social game elements amplified the effect significantly. Learners showed an increase of 50% in retention period and 40% higher assessment performance.'

The productive impact on learning was significant when gamified e-learning and social game elements were combined. [Not that different to the educational impact of playing in ancient times.]
Professor Nick van Dam, Global Chief Learning Officer of McKinsey & Company, researched techniques used in learning design approaches and their relationship to retention of learning. He discovered that the highest level of learning retention comes from simulations and gamification, in addition to the real-life experience.
Similarly, many other studies confirm a common message:
The effectiveness of gamification in e-learning cannot be ignored.

Two critical success factors underpin effective gamification in e-learning:

Instilling motivation to learn ["It is relevant.", "I Like this.", "I enjoy this.", "It is really interesting.", "I want to complete this."]; and
Realising of psychological rewards ["See, I can do this.", "I am winning.", "I can make a fool of myself without any knowin.", "I feel accomplished.", "I like this subject.", "I want to know more."].
Top benefits of gamification in e-learning
In conclusion, empirical research as well as observations by online e-learning gamification communities, report the following benefits of gamification in e-learning, namely:
Learning energy flows where attention goes. Learners are drawn in and the gamification grabs and holds their attention.
Learning is fun, entertaining, interesting, inspiring, and challenging.
Commitment to the reason for learning increases.
Knowledge absorption, learning retention, and information recall are significantly improved.
It is a dress-rehearsal in preparing for real-life scenarios, challenges, and problems.
Learning takes place in a low-risk environment where experimentation and trial and error are welcomed. The learning is less formal, relaxed, and more personalised and social in nature.
Feedback is like a responsive GPS. The learner is kept in the know about what is working and not, and alternative options to explore are suggested.
Einstein giggles
It is reported that Albert Einstein was a proponent of experimenting, having fun, playing creative games, and having a good laugh. In this context, Einstein is known for having said the following:
'Games are the most elevated form of investigation.'

'Creativity is intelligence having fun.'
Next on the menu
In articles to follow, these topics will be reviewed:
How to approach instructional design for effective gamification in e-learning.
How to design and develop gamification in e-learning that works.
How video and gamification can enhance micro and short learning.
Business Essentials is Africa's premium networking and business directory.
Read more from our Press Room:
____
How To Choose The Right Corporate Gift Supplier
____
Printing SA Provides Skills to the Printing and Packaging Sector
____
How To Go About a Home Loan If You're Self-Employed
---
Related Articles:
How Long Does Debt Counselling Take?
0 comment(s)
---
The Willard® BLUE Battery Promotion Has a Winner!
0 comment(s)
---
The Development of a Solar Photovoltaic Market in Ghana
0 comment(s)
---
Businesses to be Verified Based on New B-BBEE Code Amendments from 01 December
0 comment(s)
---
SAP SuccessFactors & Skillsoft
0 comment(s)
---