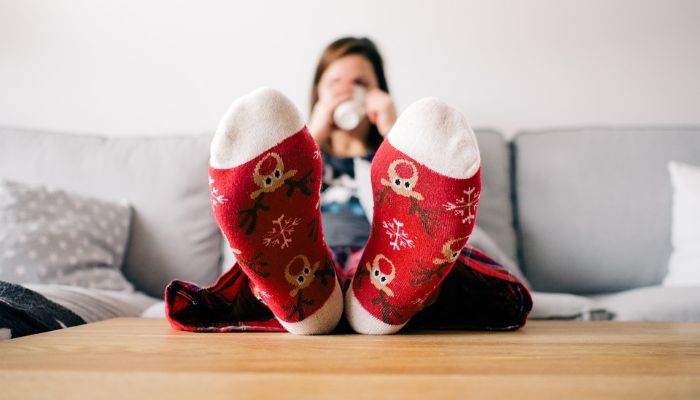 Kick off your shoes and just take a break from your busy work life!
Everyone looks forward to the festive season and the long-awaited break from work, even if it's only a few days. Many offices will be closed in between Christmas and New Year, giving employees and business owners across South Africa an opportunity to rest and recuperate.
However, people don't always choose to rest during their break. This not only has a negative effect on their long-term productivity but also their health.
It's imperative to use the time to revitalise yourself, relax and spend quality time with your loved ones. An important aspect of winding down during this time of the year is through sleep and rest. This will empower your mindset going into the New Year.
Sleep is an essential daily body function. It boosts the immune system, repairs muscle and tissue damage, archives memories and helps sort through the plethora of information processed throughout the day. Without enough sleep, we experience fatigue, memory problems and, of course, stress. Without enough sleep, alertness and is negatively affected, which will take away from your experience and enjoyment.
The only way to get enough rest during the festive season is to make it a priority by actively taking the time to relax and setting aside enough time for sleep.
After a stressful day shopping, preparing, entertaining the kids and coping with the heat at the time of year, it can be difficult for some people to fall asleep. It's a good idea to set aside some time to wind down before you go to bed. Yoga and meditation are just two methods of relaxation that you may like to use.
Here are some tips from Selfmed for 'switching off':
Take a break from technology
While it's normal for us to receive messages from friends and family during the festive season, try to avoid time spent on work-related emails during your holidays.
Enjoy the time you get to spend with friends and family
For many, the festive season is the one time of year when family and friends get to spend time with each other. Try to focus on the people closest to you, be fully in the moment and enjoy your time off from work commitments.
Plan fun activities to do
The greatest threat to fully switching off is boredom. Fun does not necessarily mean energy draining – just reading a book or going fishing can help you relax and switch off.
Don't rush
We are so used to rushing from one place to another during the working week that it can be hard to drop the habit when we're on holiday. Give yourself enough time to get things done so that you don't cause yourself stress or anxiety.
For many people, unwinding in the evenings or on weekends just isn't enough when working over an extended period of time. This is why the festive season is so important – they provide us with time to properly 'switch off', relax, rest our brains and return feeling revitalised and motivated to tackle a new year at work.
Business Essentials is Africa's premium networking and business directory.
Read more from our Press Room:
____
Townhouse Living In A Perfect Position
____
EnviroServ Invests in Local Communities by Upskilling Youth
____
ExecuJet Malaysia Receives FAA Approval
---
Related Articles:
How Long Does Debt Counselling Take?
0 comment(s)
---
The Willard® BLUE Battery Promotion Has a Winner!
0 comment(s)
---
The Development of a Solar Photovoltaic Market in Ghana
0 comment(s)
---
Businesses to be Verified Based on New B-BBEE Code Amendments from 01 December
0 comment(s)
---
SAP SuccessFactors & Skillsoft
0 comment(s)
---